(BPT) - Tis the season for celebrating with family and friends! In addition to holiday parties, shopping, errands, wrapping presents, making last-minute online orders, and all that cooking madness, consider taking a "holiday time out" and host a "Holly Jolly Movie Night" sleepover! Whether it's for your kids and their pals, or maybe a Moms Movie Night, a holiday movie night gathering is a great way to celebrate the happiest time of year.
Here are 10 tips for hosting a holiday movie marathon you won't forget!
1. A special invite
This time of year, everyone's schedules are filling up fast. Pick a date early that works for you and your guests so everyone can attend. Once that's done, send out evites or text invites and mark the calendar. This also makes it easy to track what needs to be done before the big day. Make your invitation memorable (use a free design app to create it) and festive so everyone will vibe with the holiday spirit!
2. Lean into a fun theme
Gatherings are always better when there's a theme! This can help steer all the other details of your special evening. You could host a Kitschy Christmas Night and also ask guests to bring a little gift to donate to a local family charity. Or throw a movie night potluck, have everyone wear outlandish holiday PJs … there are so many creative ways to make your night extra fun and photogenic. And once you've landed on a theme, you can use that to guide your movie selection and/or menu.
3. Make a movie schedule
Have everyone text you their favorite holiday classic — both old and new. Hold a drawing to pick 2-5 shows to watch on that special night. Or prepare a list guests can choose from, with categories for different types of movies, such as old school classics, '90s favorites, animated, comedy and drama. Then create funny cards with the schedule and a catchy description of each film.
4. Create a cozy ambiance
Take a look at your space and find ways to maximize the coziness. In addition to finding new ideas for holiday decorations that fit your theme, think about how to make your viewing room as comfortable as possible. Move furniture around so everyone has a good view of the screen. Grab extra cushions, bean bags, blankets and pillows. You can even bring out an inflatable mattress for extra seating and lounging. Hang ornaments and string lights so you can turn off the lights and bask in their little glow while watching your movie lineup.
5. Don't forget the snacks and drinks
No sleepover or movie marathon would be complete without the snacks! Offer a variety of holiday eats and drinks like hot cheesy snacks, popcorn, hot cocoa, gingerbread cookies and candy canes. Then lay out a fun cocktail/mocktail bar with your favorite beverages to enjoy all night long. (Be sure to include lots of water, too!)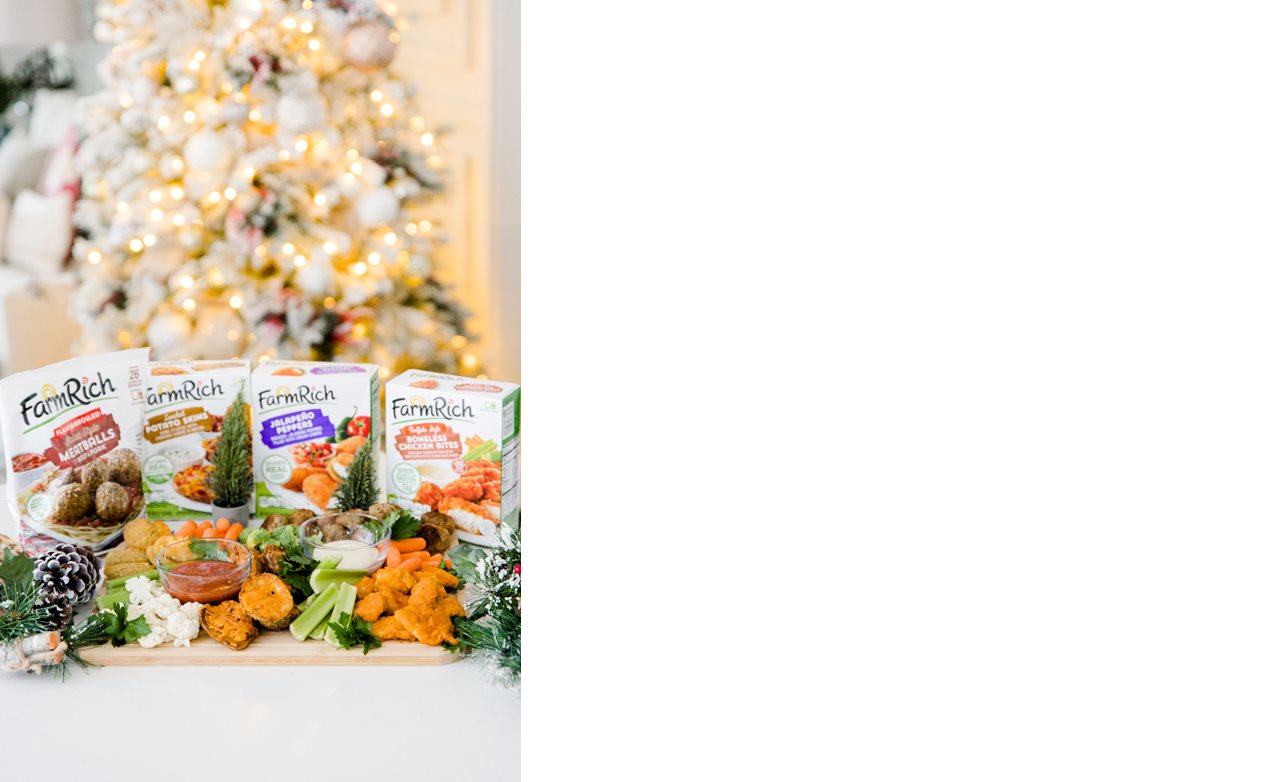 Also, consider preparing a dinnertime/snack board with a mix of warm nibbles, veggies and proteins to fuel your movie party well into the night. A great option is a holiday snack board with fun finger foods like Farm Rich loaded potato skins, stuffed jalapeno peppers, mozzarella sticks and zucchini sticks.
These items are easy to prepare ahead of time or in between movies in your microwave, oven or air fryer. Lay them out on the board with carrots, cauliflower, broccoli, celery and dip, and some winter-time colored fruits so you can graze all night long.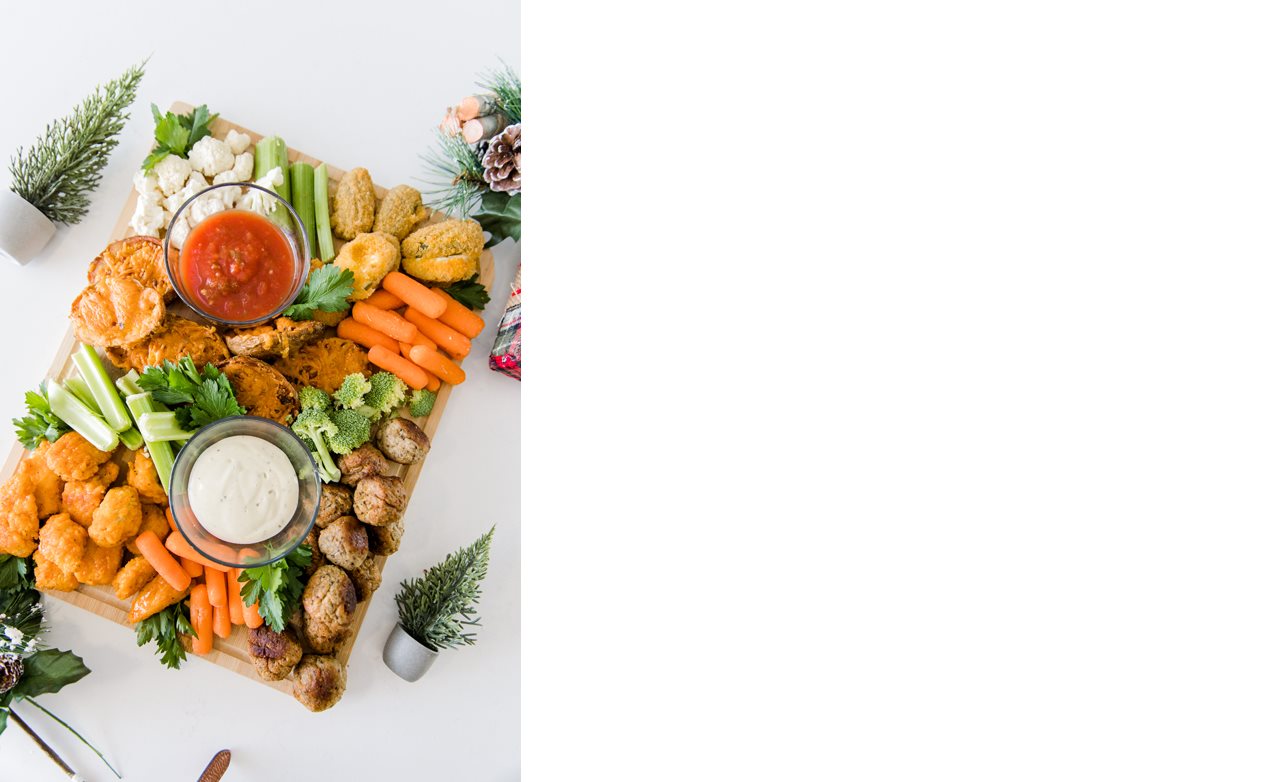 6. Intermission
Even the most die-hard movie fans need an intermission. Plan time in between movies to take a quick break, snack some more, stretch your legs and even do some holiday activities. For example, you can play short card games, a quick round of charades or plan in advance for a movie trivia pop quiz!
7. Plan a simple supper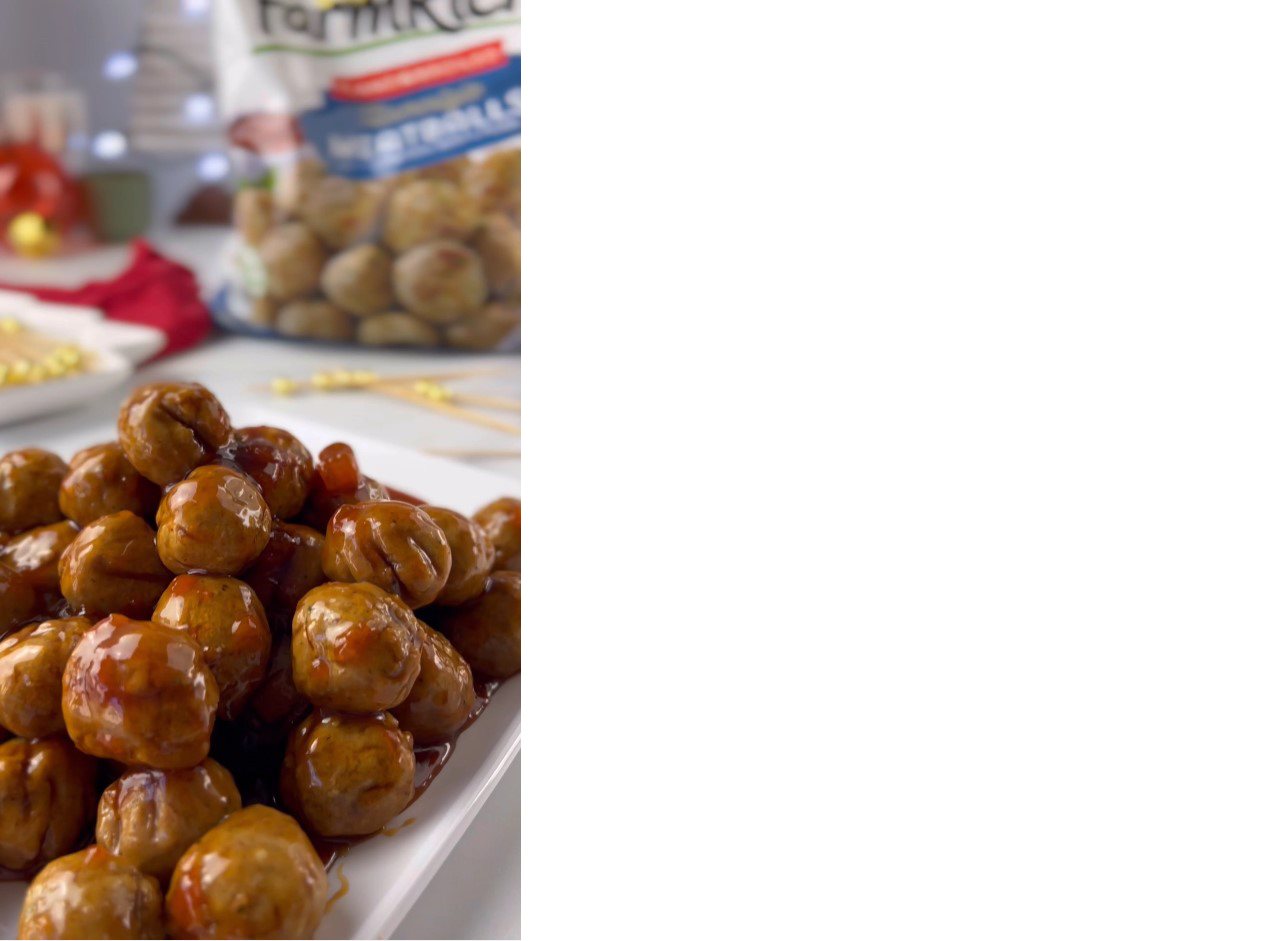 Although you'll have a yummy appetizer spread, don't forget to plan for a quick dinner. Make-ahead ideas like these Crock Pot Cranberry Meatballs or Buffalo Ranch Meatball Subs are fast and easy. Before guests arrive, you can put meatballs in the slow cooker so they'll be ready for the movie break. For the subs, lay out the rolls, dressing and other toppings so folks can make their own.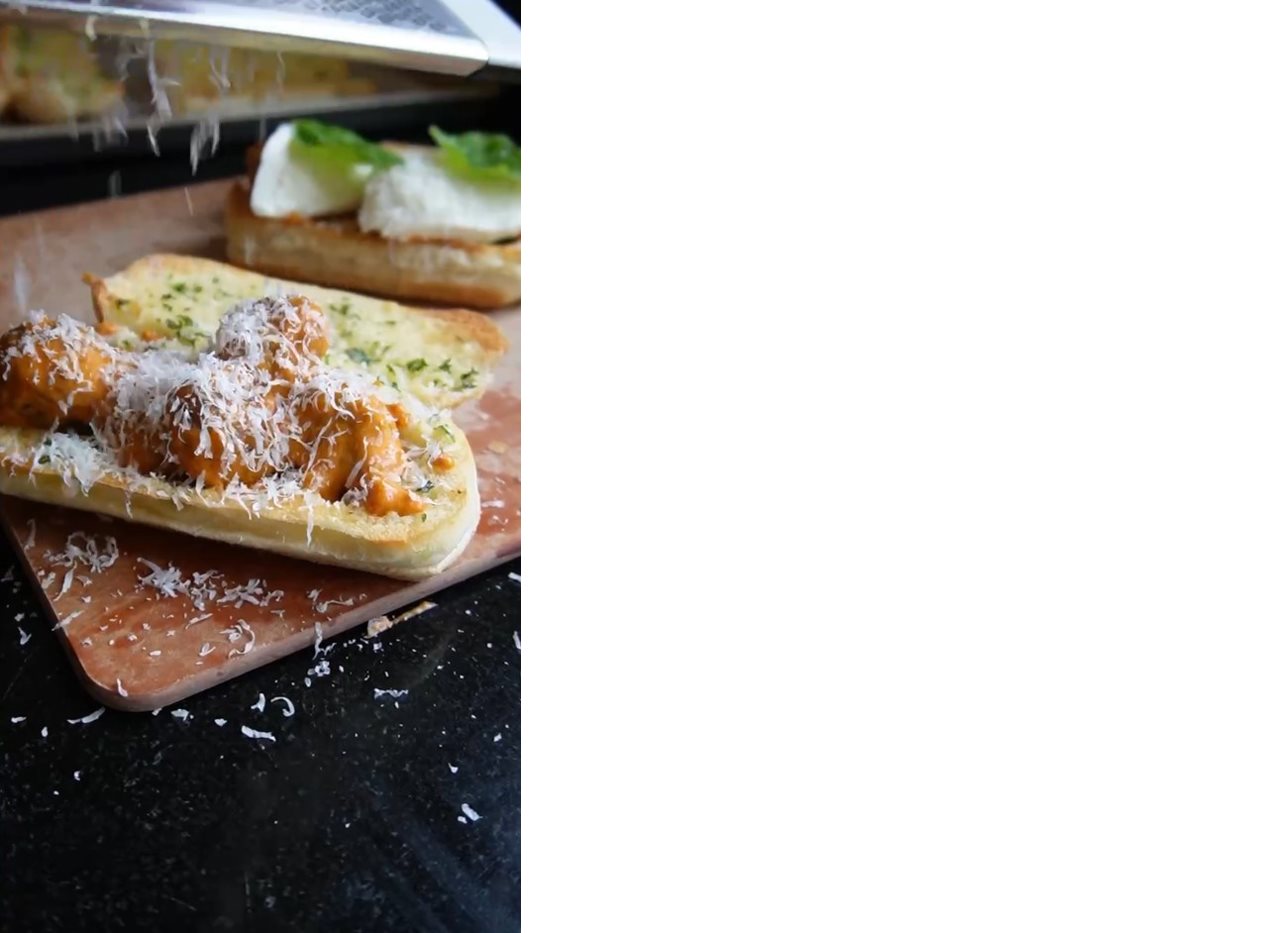 8. Get some Zzzzzs
While kids (and adults) may want to stay up until the wee hours of the morning, everyone needs some shut-eye, especially this time of year. Prepare sleeping arrangements in advance. Have some bedside finishing touches like eye pillows, sound machines and water. If you don't have enough beds in the house, make sure there are plenty of wide, comfy couches, air mattresses, sleeping bags, pillows and blankets.
9. Morning matinee breakfast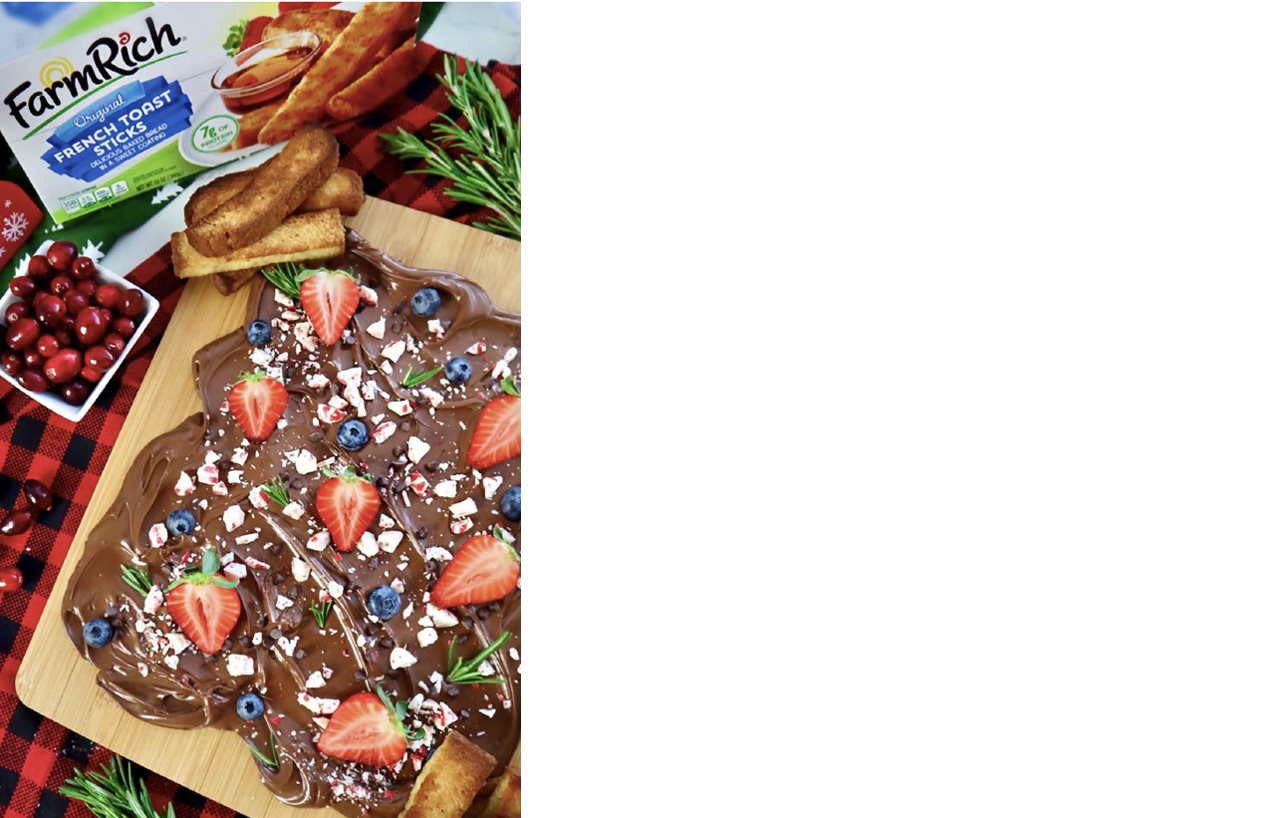 Keep the fun going the next morning and enjoy a morning movie matinee with a simple breakfast. Create a coffee and juice bar with gourmet beans, creamers, tea, hot chocolate, orange-pineapple or cranberry juice and water. Make this French Toast Breakfast Casserole the day before and warm it up for your guests, along with sides of fruit and maybe some turkey sausage links.
10. Capture the magic
And finally, be sure to capture the moments of this wonderful gathering with photos that can be shared during and after. Maybe start a shared phone photo album too so everyone can add funny pics all night long
Holiday Movie Night is a great excuse to get friends and family together to celebrate the season in a sweet and special way. Follow these tips to make it easy — and be sure to add some touches of your own for a night to remember!