(BPT) - The new year is just around the corner, bringing with it the tradition of New Year's resolutions. Whether you're looking to achieve major milestones in 2024, like buying a car, or just looking to improve your money habits, here are a few simple tips to follow to start making progress toward your financial resolutions now.
1. Open a checking account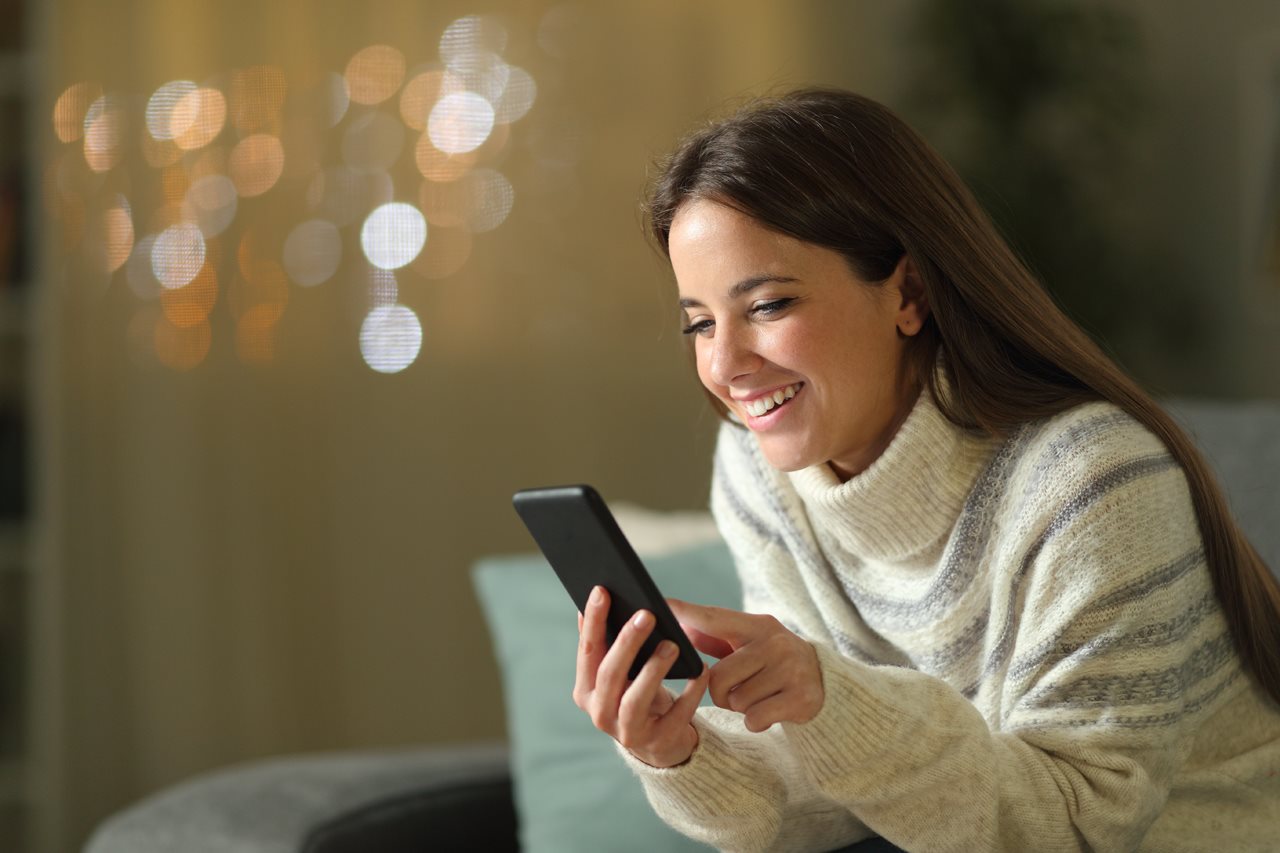 One of the most important steps you can take toward reaching your financial goals is to open a checking account. Chase Secure BankingSM is a great account to start with because there is no minimum deposit to get started and there are no overdraft fees, helping to ensure you spend only what you have. Secure Banking also offers early direct deposit to help you get your money sooner — up to two days in advance. Additionally, the Chase Mobile® app allows you to manage your money, deposit checks and pay bills or pay people virtually from anywhere. You'll also have access to Chase Credit Journey, a credit monitoring tool that is free for everyone — not just Chase customers — and allows you to build, manage and protect your credit and identity without impacting your credit score.
2. Create a budget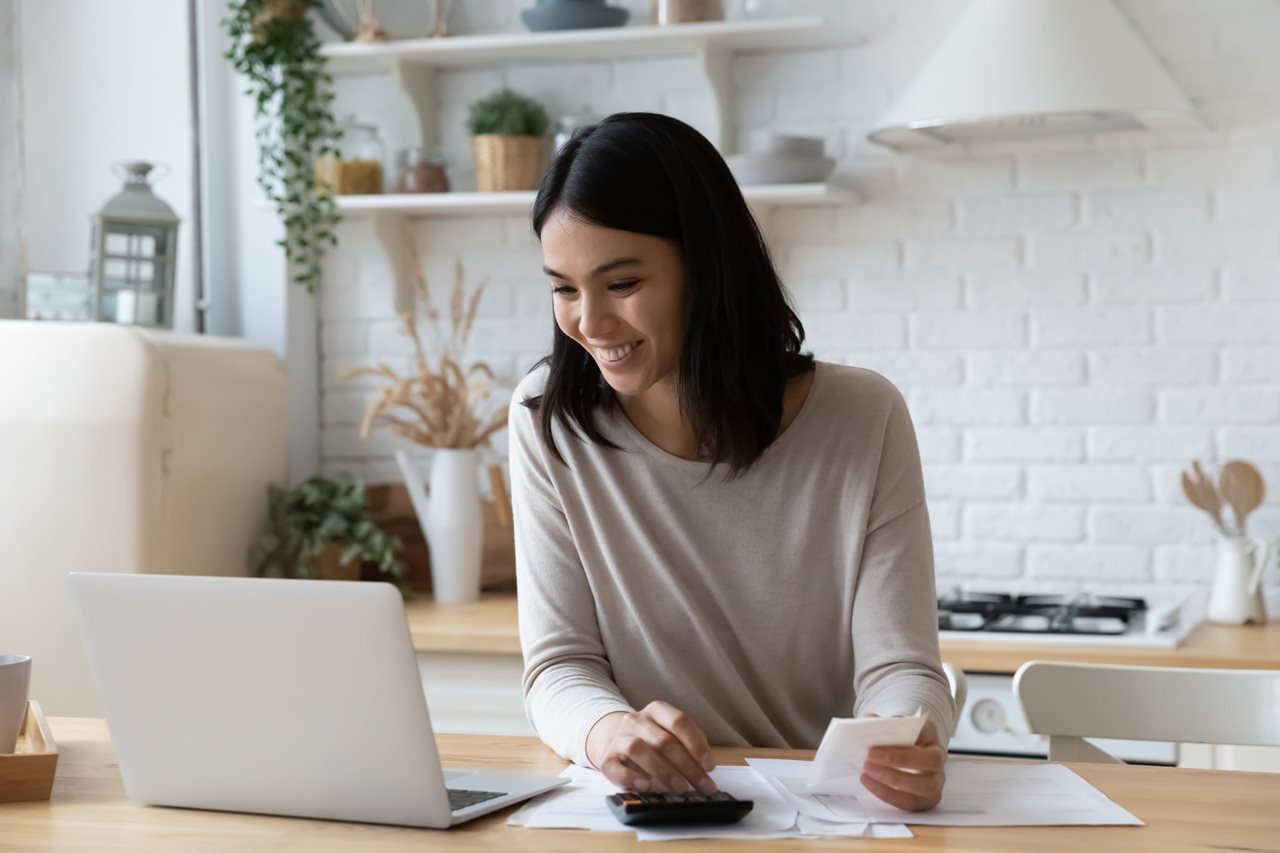 Creating a budget is another great step to improve your financial health. Understanding how much money you have after you pay your expenses like bills, food and rent will help you better manage your money. Setting a monthly budget with tools like a Budget Worksheet makes the process simple. Enter your recurring income and expenses to see where your money goes each month. Before you get started, make sure you have your latest bank statements, recurring bills — e.g., rent/mortgage, insurance, mobile devices, utilities, credit cards, etc. — and the average amount you spend on variable expenses like groceries. By doing so, you'll be better prepared to make informed decisions and help set yourself up for financial success in the new year.
The 50/30/20 rule is another great budgeting technique to help categorize your monthly income.
Each month, consider setting aside 50% of your income toward recurring bills. Then, reserve 30% for 'wants' or discretionary spending like dining out, shopping or traveling. Lastly, think about using the remaining 20% of your monthly income to build your savings or pay down debt.
3. Build savings
Whether you're preparing for a big purchase or building an emergency fund, planning is key. Your savings aren't just for a big-ticket item but are there for when you need money most — e.g., unexpected expenses, etc. Plus, having reserves ensures you don't have to worry about certain transactions impacting your budget.
Start saving early and set a clear weekly or monthly savings goal. Don't be afraid to start small! Even $1 a day can go a long way. This is great practice and one you can carry into the new year.
Creating a rainy-day or emergency fund is an important savings practice at any age. They can provide peace of mind and help with life's unexpected surprises. By saving regularly, no matter the frequency or amount, you'll have the financial flexibility to take on your goals. Some savings goals may require more time (and money), but you can get there with the right plan.
4. Build, improve and monitor your credit score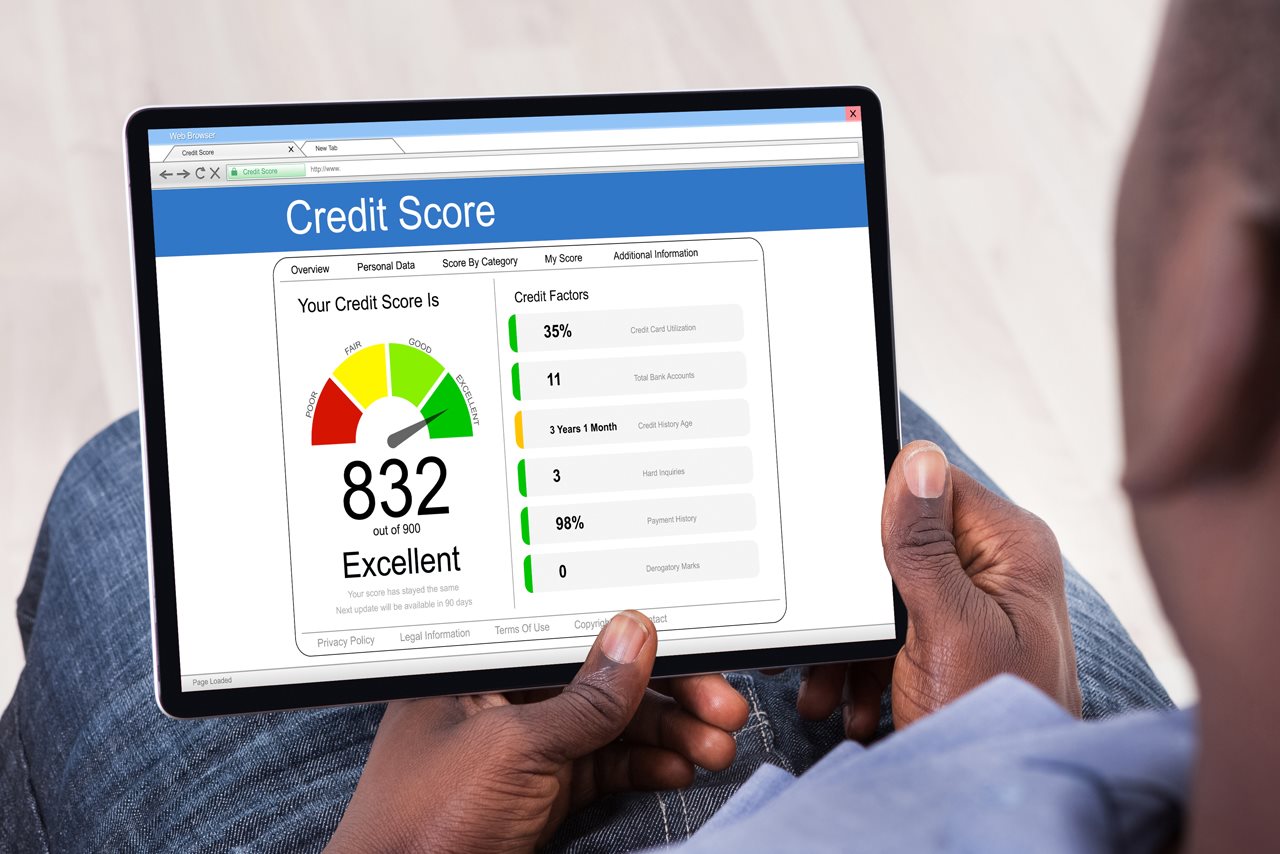 A credit score is a snapshot of your credit history that helps lenders see your financial habits. If you're looking to make a big purchase in the new year, like a car, or planning out your path to homeownership, your credit score will be a major factor.
Having good credit is important for many reasons. It can help you get better interest rates on credit cards and car or mortgage loans. Building good credit is about making payments on time, paying off your balances, etc. Repairing is about making a plan to pay down the debt and rebuild your credit. For example, know your score, monitor your account, pay your pending bills, etc.
Think about how you can build consistent habits and improve your credit score. It's important to set realistic goals to help yourself build a long credit history and practice healthy financial habits. Consider the following:
Pay your bills on time, every time, and avoid making late payments. This is the golden rule of credit. Unfortunately, one late payment can impact your score.
Build a credit history and avoid applying for too much new credit along the way. For instance, avoid applying for multiple credit cards; and when you pay off your credit cards, keep the lines of credit open.
Pay down your debts and avoid carrying high balances in your credit accounts from month to month. This will help you practice managing your spending every month.
As you build your credit, stay vigilant and keep track of your score. You can use credit monitoring tools like Chase Credit Journey to help monitor and understand your credit, as well as get notified if your data is breached or exposed on the dark web. It also helps you educate yourself on your credit using knowledge-based articles and videos to guide you through today's financial landscape.
As you make progress on your financial health journey, keep an eye out for potential fraud and scam risks. Avoid sharing personal information on the phone, even with someone claiming to be a bank representative. Think before you click on any links via email, text message or on social media. Remember, a bank won't ask you to provide personal information when they call you but may need you to verify your identity if you call them.
For more easy tips to help set yourself up for financial success in 2024 and setting financial goals for yourself, check out chase.com/financialgoals.
Bank deposit accounts, such as checking and savings, are subject to approval. Chase Mobile® app is available for select mobile devices. Message and data rates may apply. Deposit products provided by JPMorgan Chase Bank, N.A. Member FDIC.