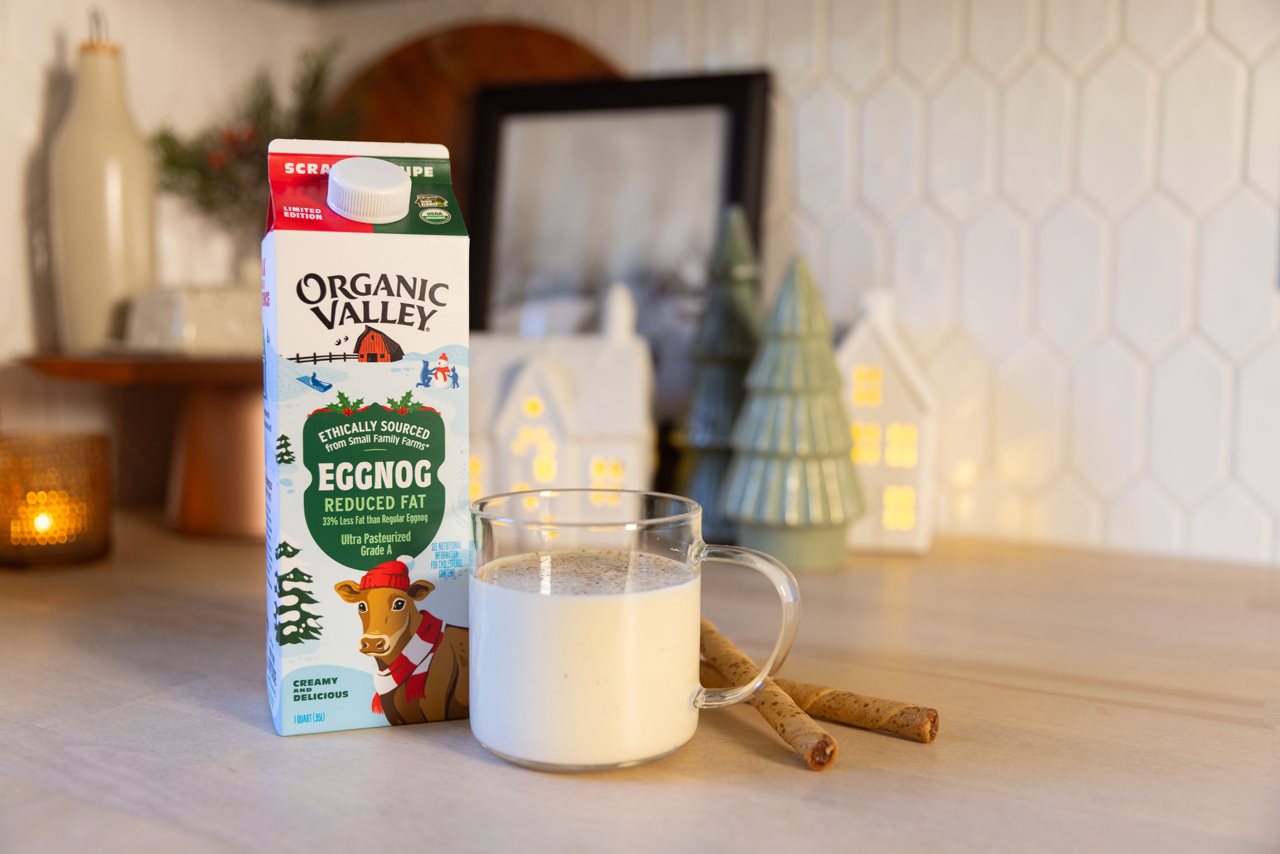 (BPT) - Eggnog is a beloved tradition for many, but did you know there's so much more you can do than pour it into a glass? You can easily brighten your holiday season by incorporating this creamy holiday drink into your favorite mealtimes from morning 'til night.
To help inspire you this season, Organic Valley offers its top five imaginative and festive recipes featuring the creamy and delicious Organic Valley Reduced Fat Eggnog.
Eggnog waffles are a creative twist on a classic breakfast that will add a splash of cheer to your holiday mornings. Simply add eggnog to the waffle batter and prepare as usual. As soon as that first batch starts to brown and that irresistible smell fills your home, you'll know you made a great-tasting and seasonally inspired choice. This is a fun recipe to make with your kids, so you can make delicious holiday memories and perhaps even start a new holiday morning tradition.
What's better than drinking eggnog this holiday season? Adding some sparkle to it! Just grab some creamy, delicious eggnog and add sparkling water and spiced simple syrup. A cinnamon stick and dash of cinnamon garnish are optional but highly encouraged. At the end, you'll have a drink that feels fun, fizzy, and indulgent!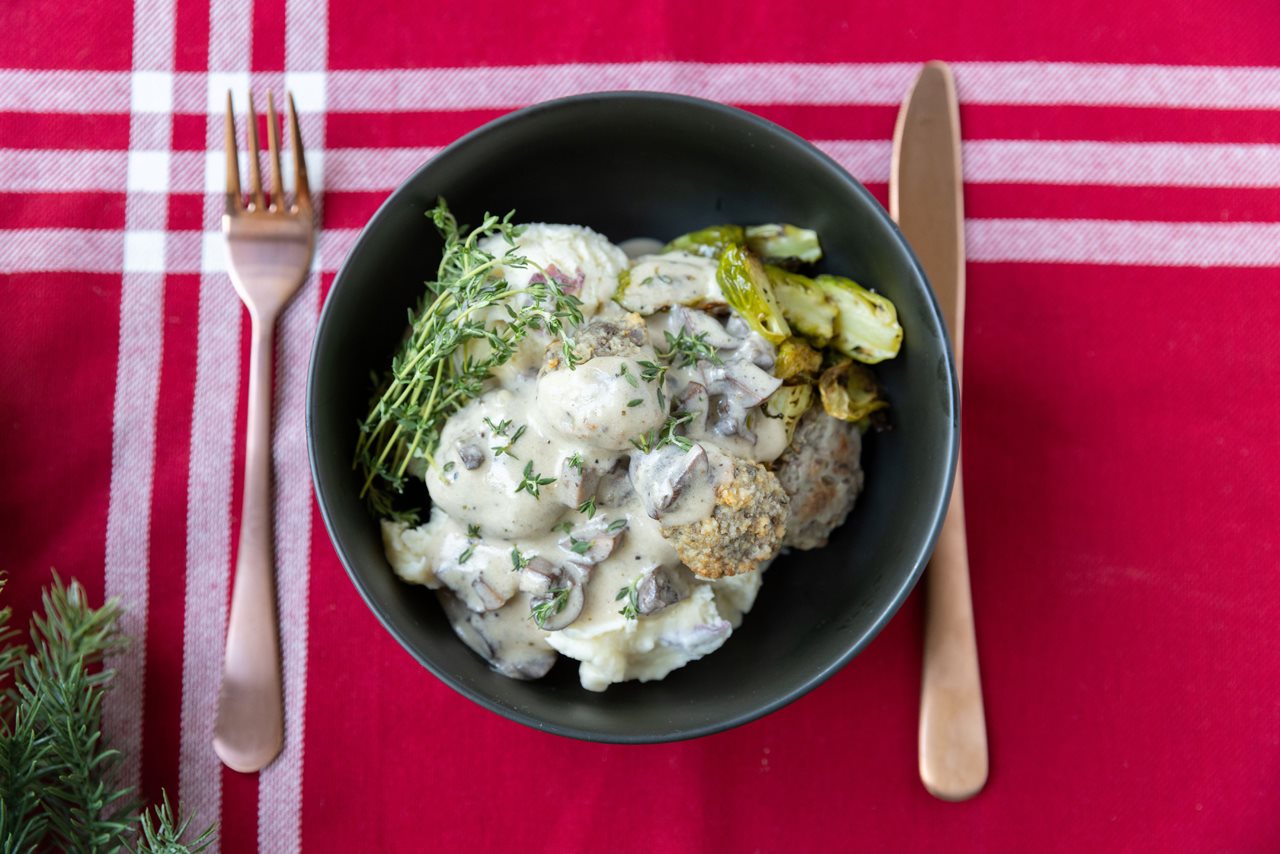 Eggnog in meatballs? It's not as crazy as it might seem — and way more delicious than you'd expect. A half cup of eggnog acts as a binding agent that brings more than just a creamy texture to the mixture. It has just enough spice to complement the meat, eggs, Parmesan cheese and panko. It's a fun way to use traditional seasonal flavors to reinvent a holiday meal. Even your picky eaters will be curious enough to try a bite!
What's better than sipping eggnog while eating cookies by a crackling fire? Combining them to create a festive, mouthwatering cookie. The trick is to create eggnog icing, like the one featured in Organic Valley's recipe for eggnog cookies. Get ready to wow everyone at the annual holiday cookie exchange. Just remember to save some eggnog to wash them down!
Panna cotta is a luxurious dessert, and you can give it a holiday remix by adding eggnog. It's the perfect dessert to make when you're hosting for the holidays because you can make it ahead of time. Eggnog panna cotta takes five minutes to whip up and a couple of hours to cool. However, the jiggly custard's depth, creaminess and seasonal flavor will have your guests assuming you fussed over this Italian dish. They'll enjoy the complex taste while you appreciate the recipe's simplicity.
Whether you're an eggnog fanatic or skeptic, these recipes will have you rethinking this classic holiday drink. Best of all, you can feel good when you purchase Organic Valley Reduced Fat Eggnog. This made-from-scratch recipe uses high-quality organic ingredients, including milk from small family farms where cows are raised without antibiotics, synthetic hormones, toxic pesticides, or GMOs.
You can find these five recipes and more at OrganicValley.coop. Let them inspire you this season to host friends and spend time with family while enjoying a wonderful holiday drink or treat.