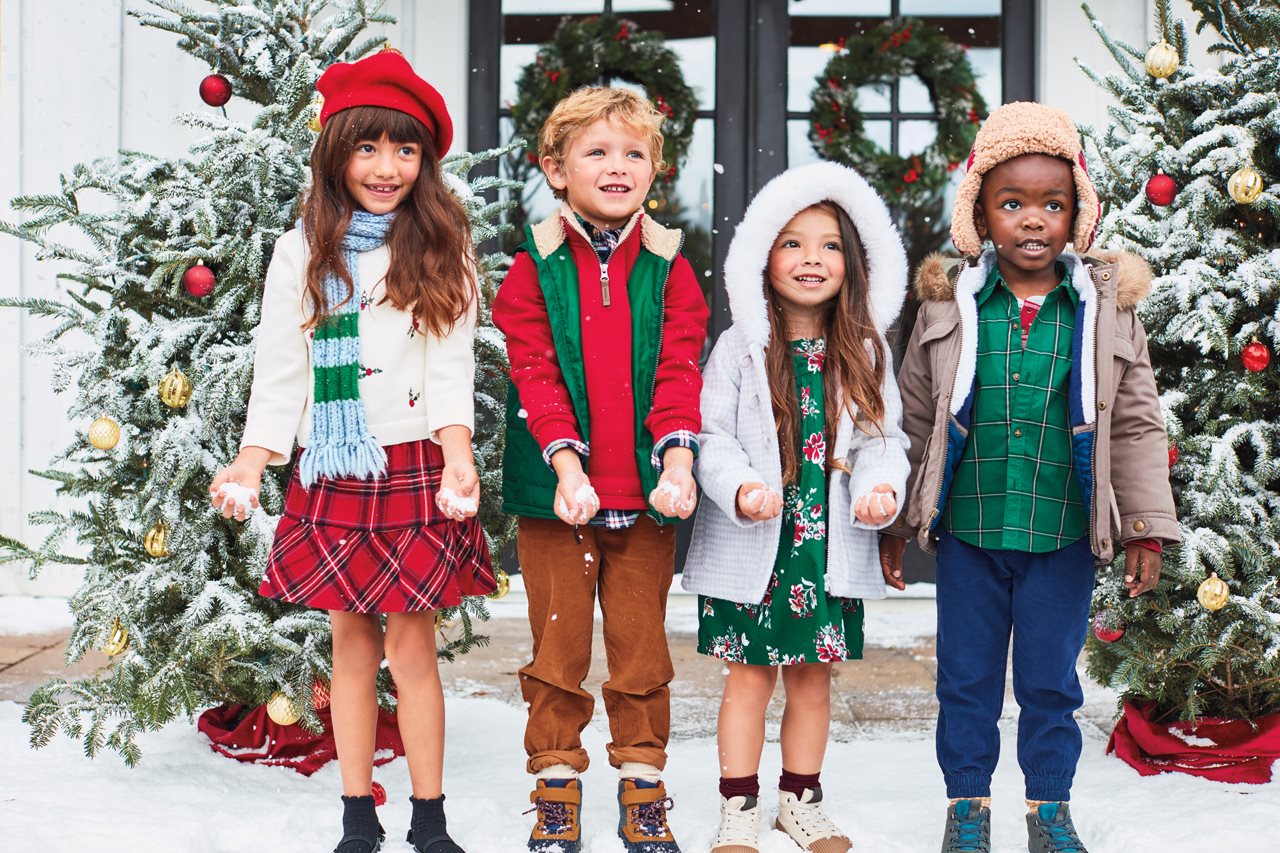 (BPT) - The holidays are just around the corner, and although it's a magical time to spend with family and friends, it's also one of the busiest and most stressful seasons for parents. So this year, Carter's, the most trusted brand of apparel exclusively for babies and young children, is taking one of the most dreaded holiday tasks and turning it into something for parents to enjoy.
Inspired by last year's viral social media trend, Carter's is introducing its first-ever "Gift Wrapping Weekend," rallying parents nationwide to dedicate the first weekend of December to tackling holiday to-dos while also indulging in self-care — think spa treatments, binge watching, cozy pajamas and more. The result? Two silent, relaxing nights away that allow parents to knock things off their to-do list and in turn, allows them to spend more uninterrupted quality time with their family during the remainder of the holiday season.
To kick off this epic new tradition, Carter's is calling all shoppers to take advantage of its holiday deals and snag gifts early so they can spend Dec. 1 through 3 "wrapping up" their gifting to-dos in peace, and enjoy some much-deserved indulgence. The children's clothing company is offering some of its best deals this time of year, including major discounts on Family Matching Holiday Pajamas and Family Holiday Outfits, plus check out the retailer's Holiday Toy Shop for must-have gifts for your little ones. Not sure what to buy someone? Not to worry. Carter's offers a slew of gift cards for all four of its brands so you can give the perfect gift, every time.
As an added bonus, Carter's is kicking off the launch of its first-ever Gift Wrapping Weekend with an epic giveaway. Today through Nov. 14, parents and caregivers can enter Carter's Gift Wrapping Getaway Giveaway for a chance to score a $2,500 gift card for a hotel stay to check in and check off holiday to-dos in peace, along with a custom wrapping kit. Nine runners-up will receive a wrapping kit complete with all the trimmings to jumpstart their weekend celebrations.
To enter, visit www.carters.com/wrappinggetaway and follow Carter's on Instagram and TikTok for more updates this season. Shop Carter's biggest holiday deals and steals on Carters.com, ensuring your little ones are fully dressed in festive fits this season.