(Culinary.net) Don't throw out your seeds after this year's pumpkin carving. This healthy snack is easy to make at home and a fun project to get the kids involved.
Plus, this versatile Roasted Pumpkin Seeds recipe can be modified with any of your favorite seasonings or spices.
Visit Culinary.net to find more quick, simple snacks.
Watch video to see how to make this recipe!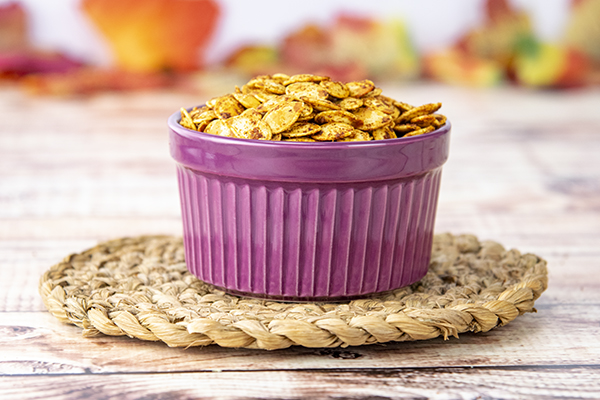 Roasted Pumpkin Seeds
Water
1 1/2 cups raw pumpkin seeds
2 teaspoons sea salt, plus additional for seasoning (optional)
2 teaspoons salted butter, melted
1 teaspoon garlic powder
1 teaspoon paprika
In pot over high heat, bring water to boil. Add pumpkin seeds and 2 teaspoons salt; boil 15 minutes. Drain water and spread seeds evenly on paper towels to dry.
Preheat oven to 350 F. Line baking sheet with foil or parchment paper.
In medium bowl, toss seeds and butter until coated well. Sprinkle with garlic powder, paprika and additional salt, if desired. Spread seeds evenly on baking sheet.
Bake 25-30 minutes, or until golden brown and lightly toasted. Stir every 10 minutes.