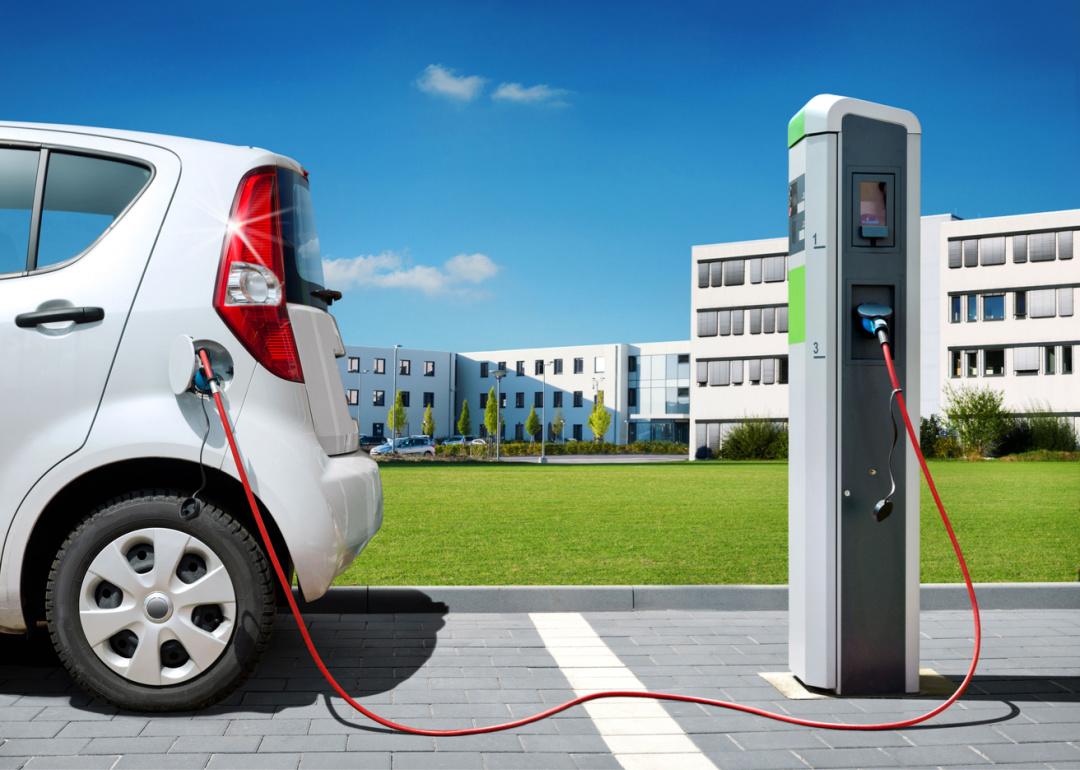 Petair // Shutterstock
Cities, with their unique blend of artificial and natural landscapes, are critical epicenters for the implementation of green-forward infrastructure and policies.
Legacy buildings can serve as a kind of laboratory for low-energy efficiency measures, while population density lends itself to private and public transit initiatives. With land use and energy policies most commonly regulated by state- and county-level governments and agencies, smaller towns can look to nearby cities for guidance on how to revamp long-held, environmentally damaging practices.
With more dramatic and ambitious green measures presented on a regular basis, CheapInsurance.com compiled a list of 10 cities leading the way with eco-friendly practices.
Green initiatives can encompass a wide variety of projects, such as expanding green space within city borders, implementing policies that broaden the use of renewable energy systems, minimizing infrastructure that encourages the use of gasoline-powered vehicles, or facilitating highly accessible composting and recycling systems.
Keep reading to discover what areas are taking the lead in changing cities' roles in contributing to carbon emissions.
Northern California cities ban new gas stations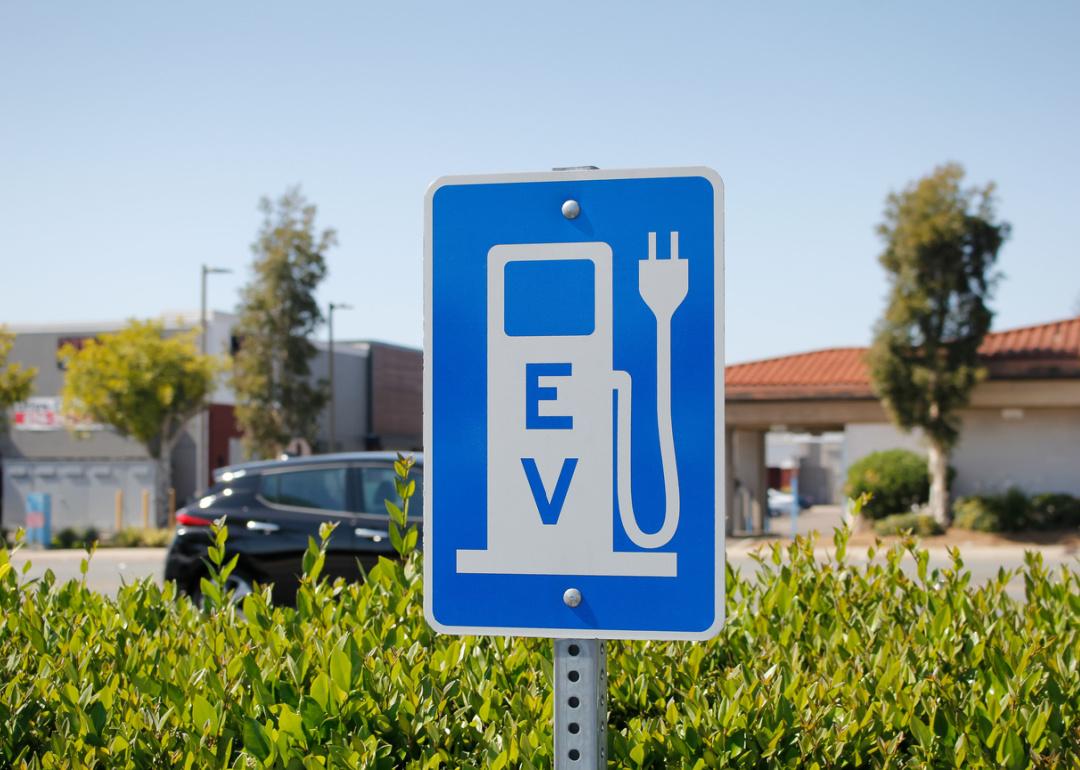 The Image Party // Shutterstock
A handful of cities in northern California—including Novato, Santa Rosa, and San Francisco—have banned the construction of new gas stations within their municipalities. The movement discouraging the use of gas-powered vehicles aligns with California's groundbreaking 2022 referendum to end all sales of gas-powered cars by 2035.
The Safe Cities campaign, a nationwide anti-fossil fuel movement focused on mobilizing local communities, has rallied political momentum. Halting the construction of new gas stations encourages reliance on electric vehicles while also preventing the creation of new "brownfield sites," areas contaminated by underground leaks from gas stations. The campaign now has its sights set on reaching the state's southern half—particularly notorious gas-guzzler Los Angeles.
Seattle to transition to fully electric bus fleet by 2035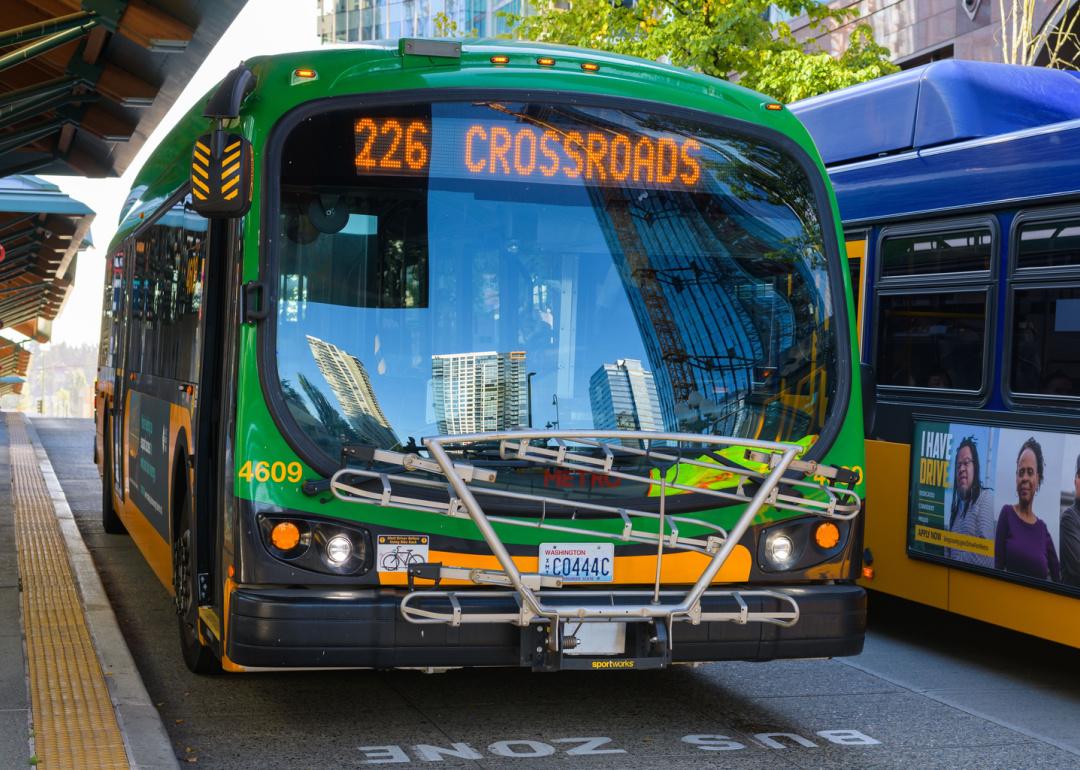 Ian Dewar Photography // Shutterstock
Seattle's robust public transit system includes a bus fleet exceeding 1,400 vehicles that emit 100,000 tons of greenhouse gases every year. Recognizing the atmospheric damage this system creates, the city now plans to electrify its fleet.
In early 2021, the city introduced Big Brother, a 60-seat electric bus, quickly followed by the 36-seat "Little Brother." The vehicles can cover up to 220 miles on a single charge. Seattle hopes to have a fully electric bus fleet by 2035, which will require acquiring more battery-electric buses and implementing metro-wide charging infrastructure.
Ithaca, New York, seeks to decarbonize all buildings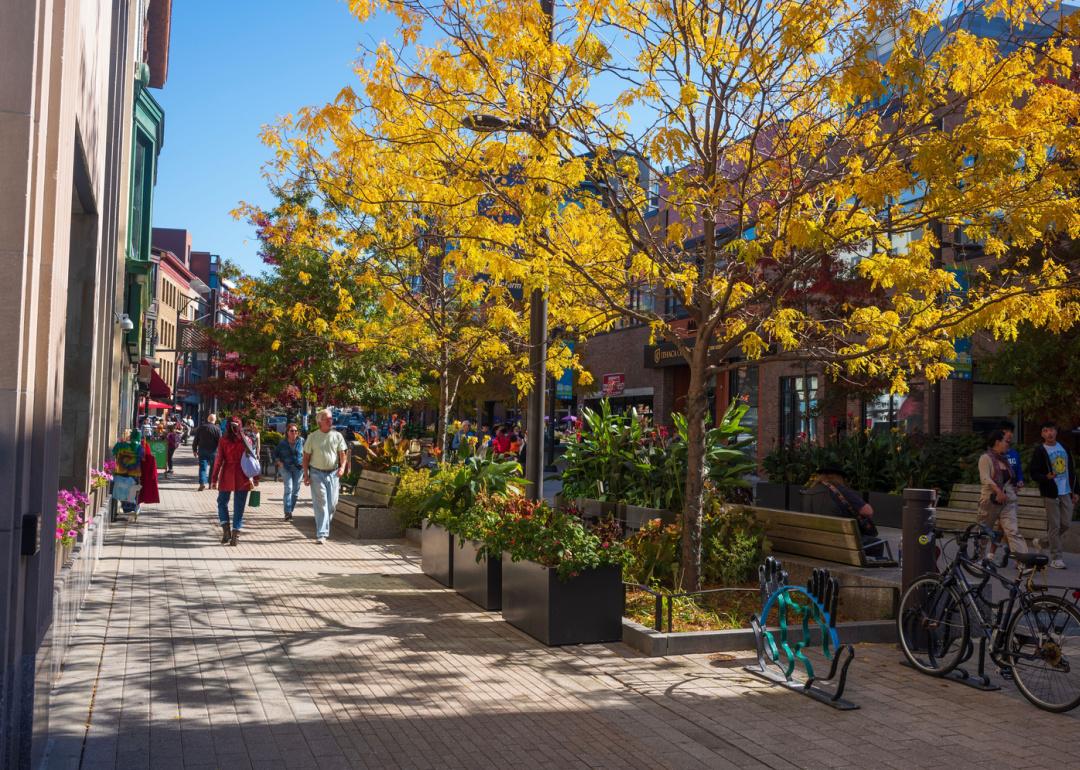 JWCohen // Shutterstock
Ithaca is the first American city to attempt to reach 100% decarbonization, and many others are watching closely to see if the methods prove successful.
Uniquely, Ithaca launched the endeavor with private funding: Private equity investor Alturus and climate tech company BlocPower came together to contribute roughly $105 million in funding to offer residents and companies access to zero- and low-interest loans for heat pumps and other technologies. BlocPower is further serving as program administrator.
The city has several rounds of building electrification planned, with a goal of full decarbonization by 2030.
Portland manages rain with permeable pavement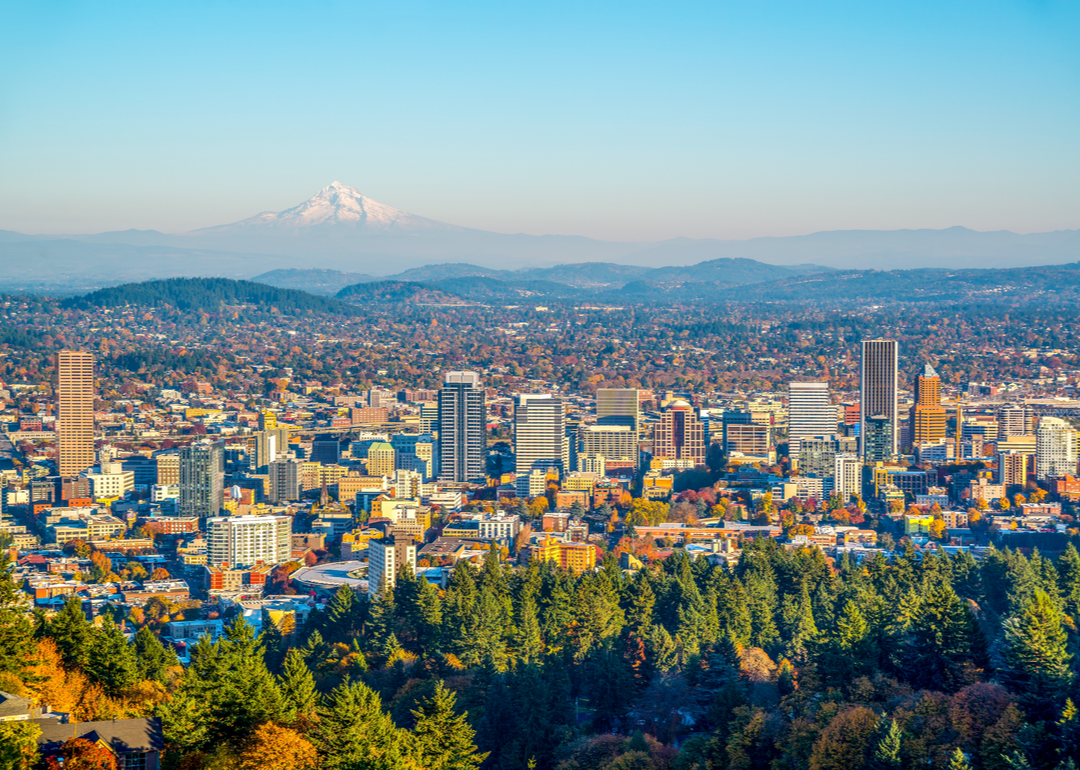 Nadia Yong // Shutterstock
Portland may not be among the rainiest in the country, but it's taking rain and stormwater management seriously. The city began installing permeable pavements, which allow rainwater to pass through the street surface and into the soil below, in 2004.
Permeable pavements have also gained traction in other cities, where they capably mitigate stormwater runoff and potential sewer overflows. These pavements come in several types and forms, such as clay, porous material, and vegetative. Portland has also installed drainage dry pools throughout the city to filter stormwater runoff into the soil rather than into storm drains.
San Francisco made a decade-old composting program mandatory in 2009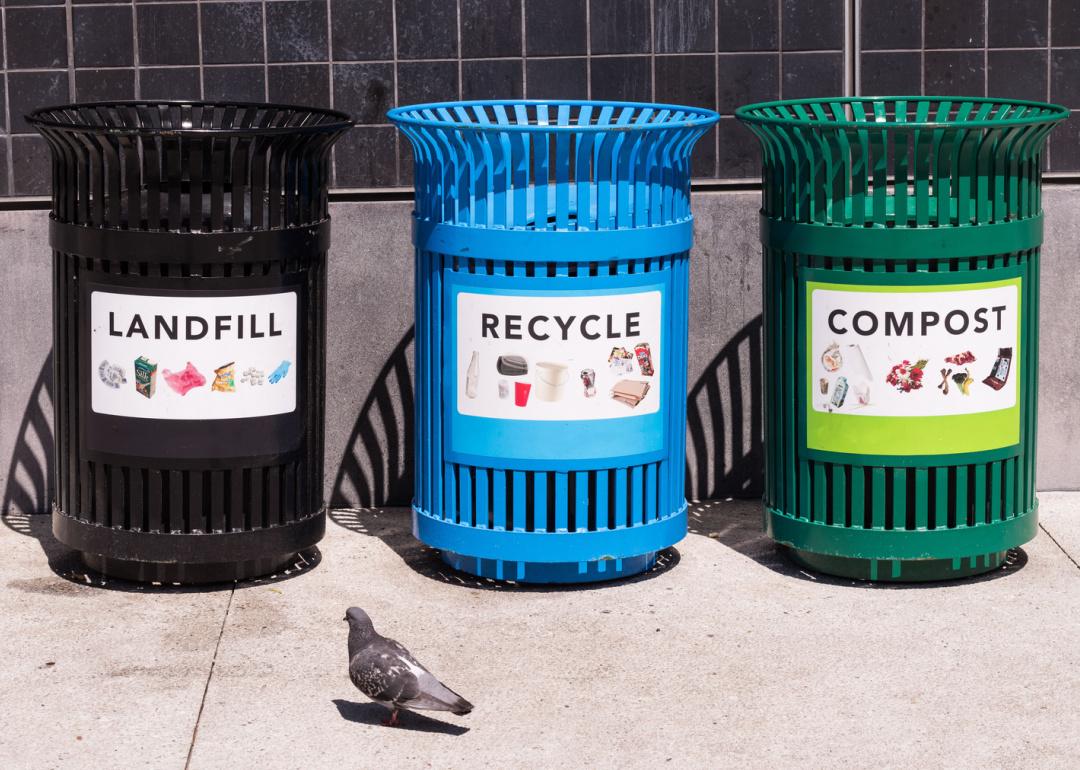 Michael Warwick // Shutterstock
San Francisco was the first city in the United States to introduce a sizable composting program in 1996. The city made the program mandatory in 2009 and met its goal of 78% diversion from landfills withing just three years.
Recology, the company tasked with implementing the city's composting plans, collects around 650 tons of organic waste daily, resulting in 350 tons of compost. Keeping this tonnage out of landfills reduces carbon dioxide emissions by 303 metric tons per day. Now, nearly half of San Francisco's residential and small-business waste is recycled or composted.
Denver offers a voucher for e-bike purchases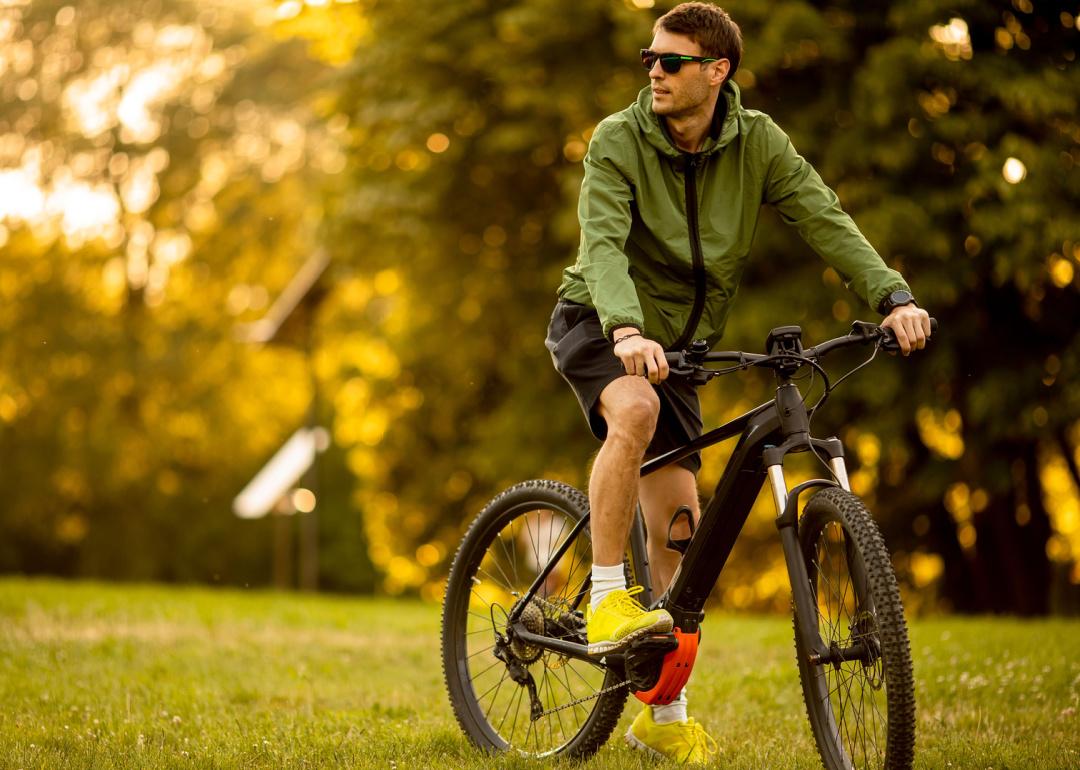 BGStock72 // Shutterstock
Denver's 2022 trial program offering rebates for e-bike purchases proved so successful that more than 4,734 vouchers were redeemed. City officials have continued the wildly successful program, offering a blueprint for cities around the country.
The city introduced the initiative after residents in 2020 voted for a 0.25% tax increase to fund citywide climate action plans. 
Water providers in cities relying on the Colorado River rip up decorative lawns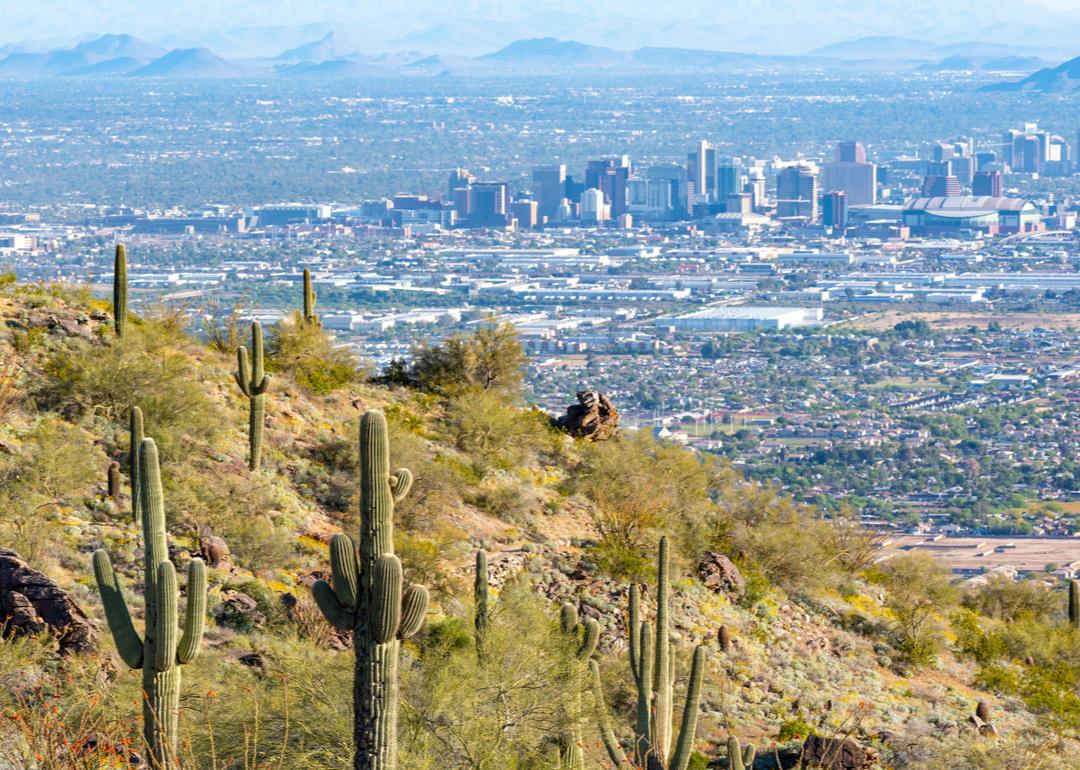 Gregory E. Clifford // Shutterstock
Huge swaths of Southern California, Arizona, and Utah rely on water from the Colorado River. As water levels in the river dropped to record lows in 2022, 30 water agencies in the Western states stepped up to selectively remove decorative grass on their properties to lessen the burden on the Colorado River. 
Some agencies have considered cost incentives to landowners willing to replace their grass with more water-efficient alternatives. Although ornamental grass removal is an obvious step in the right direction, it will take much more dramatic efforts to meaningfully conserve water in the Colorado River and its tributaries.
Santa Monica requires newly constructed homes to include solar panels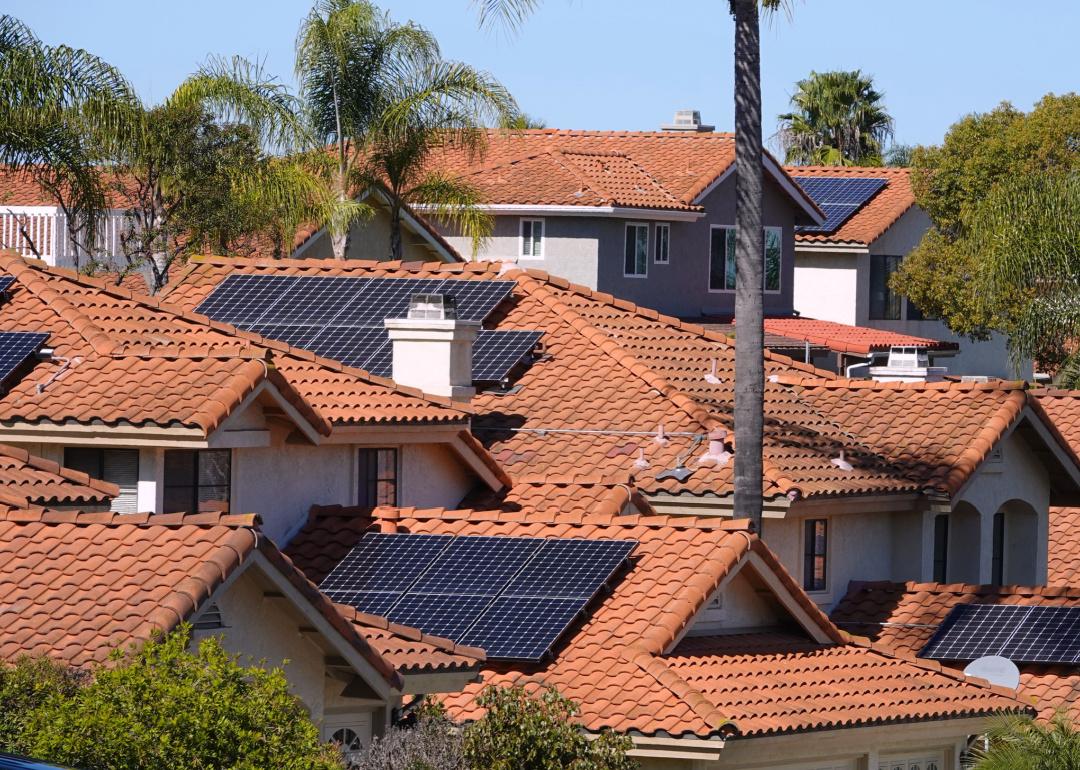 Simone Hogan // Shutterstock
Santa Monica first voted to require the installation of solar panels on all newly constructed homes in 2016. Doing so made it the fourth solar-forward mandate in the country, after Culver City, Lancaster, and Sebastopol, all also in California. The city is more aggressive than its predecessors, requiring that new single-family homes install 1.5 watts of solar power per square foot and 2 watts per square foot for multifamily homes and commercial buildings.
San Francisco followed suit, implementing a solar requisite in January 2017. Encouraging increased reliance on solar power is one of the core tenets of Santa Monica's goal to achieve carbon neutrality by 2050.
Berkeley becomes the first city to ban natural gas connections in new homes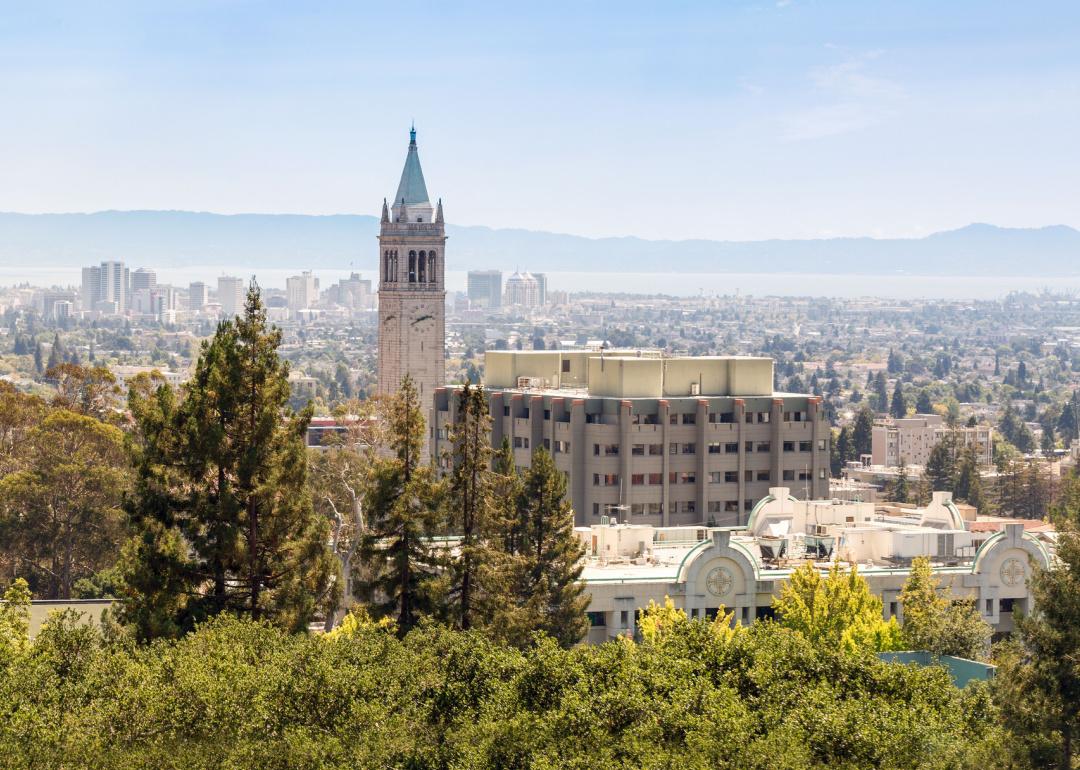 BondRocketImages // Shutterstock
Berkeley was the first city in California to ban natural gas connections in newly constructed homes. Now, the mandate has grown to cover all cities statewide. The ban covers gas furnaces, stoves, and ovens, which homes can replace with energy-efficient heat pumps.
The momentum California drummed up is now picking up speed outside of the state as New York City, Seattle, and Flagstaff (among several other cities) implement some level of natural gas restriction.
Chicago prioritizes green spaces and clean energy initiatives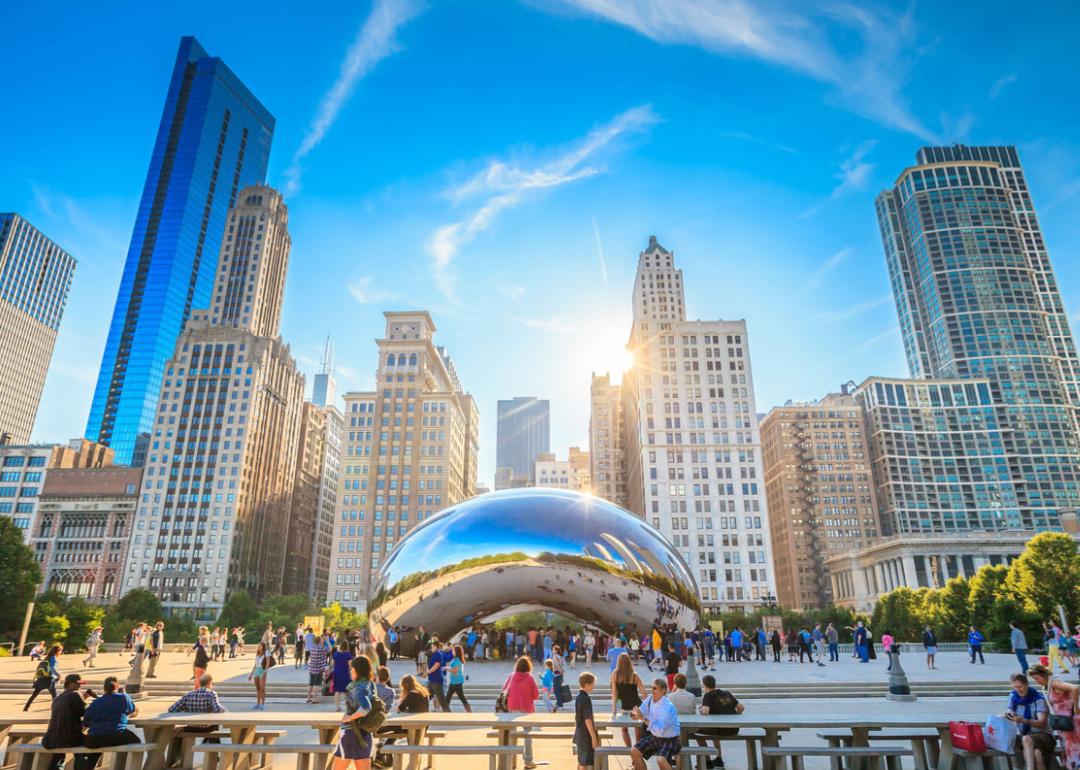 f11photo // Shutterstock
Chicago has more than 12,000 acres of parkland within its limits—of which more than 8,800 are dedicated green spaces—and a strong vein of ecotourism. The Sustainable Chicago Action Agenda was launched in 2015 to enact several climate action items, including climate change mitigation through the use of clean and renewable energy sources, energy-efficient buildings and residences, and improved waste and wastewater management.
In 2019, the city council approved a resolution to bring the city's public transportation network to 100% clean energy by 2035. Chi-Town also boasts the world's largest LEED platinum-certified building, Willis Tower. Meanwhile, Retrofit Chicago provides free energy assessments to households looking to improve their energy efficiency and clean energy potential.
This story originally appeared on CheapInsurance.com and was produced and distributed in partnership with Stacker Studio.