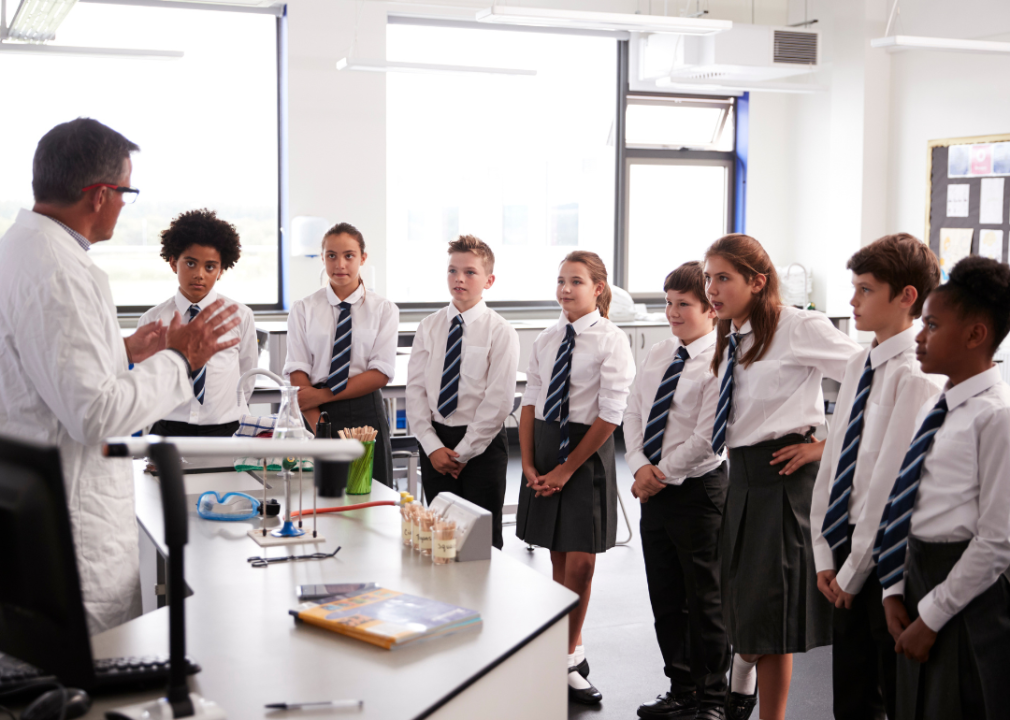 Canva
The typical image of tutoring, where an individual instructor comes to a student's home every week, has evolved considerably in recent years.
These days, tutoring may involve individualized instruction at home, school, or a learning center. Instruction can now be offered online at a potentially lower cost and with greater flexibility. Hybrid approaches also exist where students meet in person to receive online instruction as a group, with an assistant teacher to help with side questions and keep the group focused. New technologies, such as artificial intelligence and virtual reality, have the potential to further expand the educational possibilities.
These developments are promising possibilities for helping students reach their full potential. Many students still struggling with learning loss due to the COVID-19 pandemic could find tutoring helpful, and studies have shown this learning style improves academic performance when delivered effectively.
However, not everyone benefits from the same approaches. Some students may thrive better in person, while others prefer online learning. Different learning styles can play a role, and students who are visual, auditory, or kinesthetic learners might prefer one method over the other. Success also depends on the individual tutor or online platform's ability to tailor offerings to meet each student's unique learning profile.
Access is also a big consideration. Students from lower-income households may find it easier to take online classes and not have to deal with transportation. Or in-person tutoring may work better if they don't have consistent access to a reliable computer and Wi-Fi. The key to effective tutoring is serving students where and what they need.
Numerade explored the differences between online and traditional in-person tutoring and how parents and teachers can decide which suits different students.
Flexibility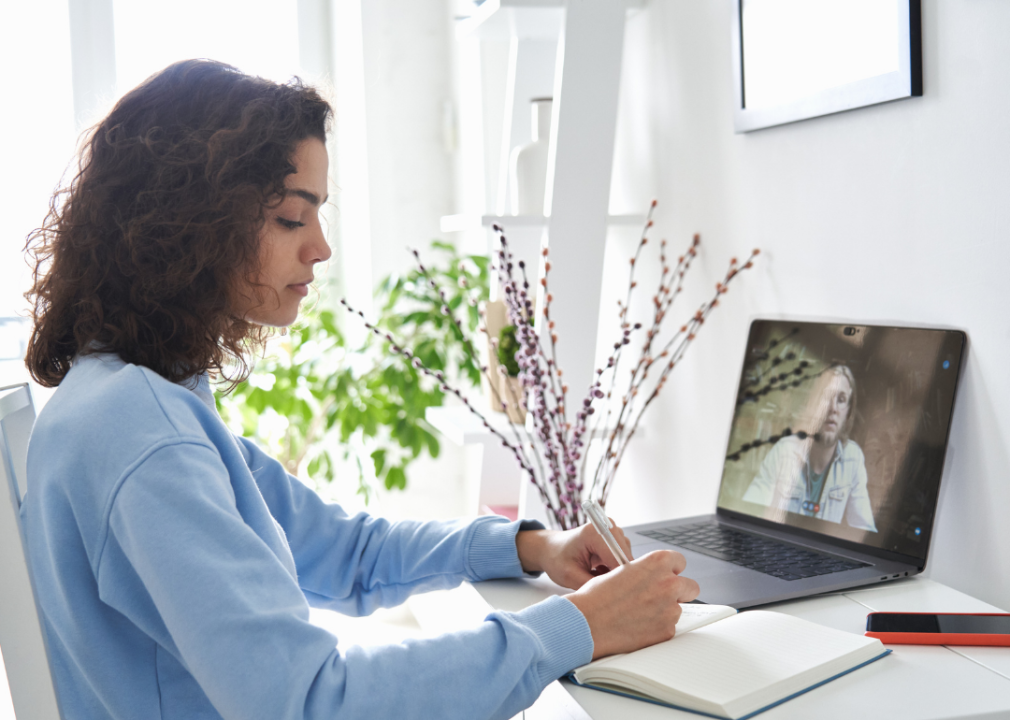 Canva
Online tutoring can offer greater scheduling flexibility for students because in-person tutoring usually requires regular meetings at the same time and place. This can be a hurdle for students without reliable access to transportation.
Online tutoring may allow students to arrange sessions on an as-needed basis and can even function asynchronously through text-based messages and recordings. This can help students with learning differences, such as those who take longer to process information.
Physical learning centers can also offer flexibility through drop-in tutoring programs; however, some students may need to commit to a scheduled time at a designated location.
Distractions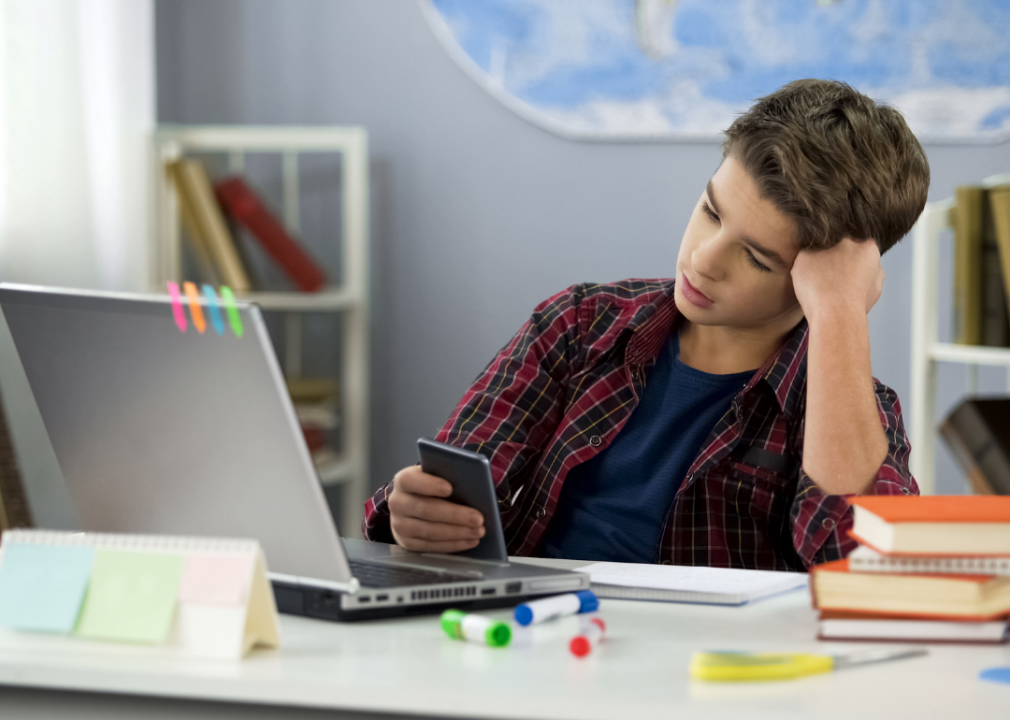 Canva
Staying focused and on task is always a challenge for students. Online learning has created new potential distractions with entertaining videos and memes a click away. Additionally, students may have to deal with buzzing devices on desks, ringing doorbells, and interrupting family members in the next room. According to one study, students in online classes are more easily bothered by visual distractions than in-person classes.
Some educational theorists have said kinesthetic learners may not do as well in online environments as visual learners—but this doesn't have to be the case. Online teachers can better engage kinesthetic learners by including real-life assignments, self-directed field trips, and tasks like creating interactive videos to demonstrate subject-matter knowledge.
Costs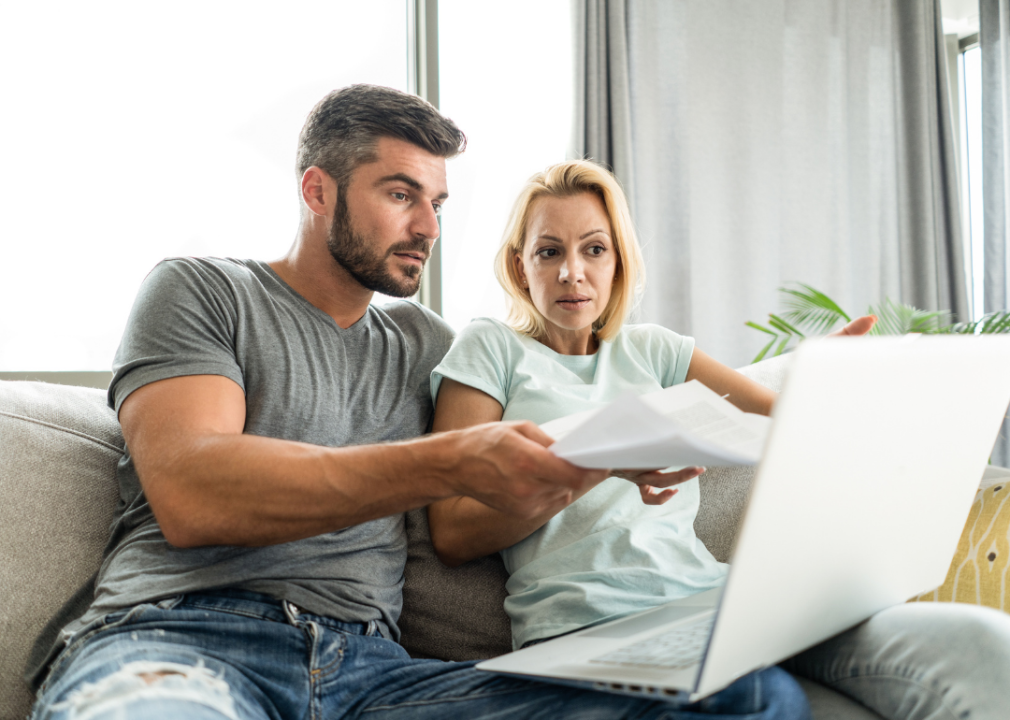 Canva
In-person tutoring participation can be more challenging for students from lower socioeconomic households because of up-front costs for private tutoring and challenges around transportation. While online tutoring is also an option, students from families with lower incomes may still need help with consistent access to a computer and an internet connection.
To provide that assistance, federal pandemic relief funds under the CARES Act totaling $13.5 billion have helped schools in various ways, including supporting free in-person and online tutoring and extra-help programs for students. After seeing successful results, the Indianapolis Public Schools expanded its virtual tutoring program paid for by federal relief dollars. And Chicago schools hired hundreds of in-person tutors with federal funds. But it's unclear who will cover the costs after the federal money runs out.
Customized attention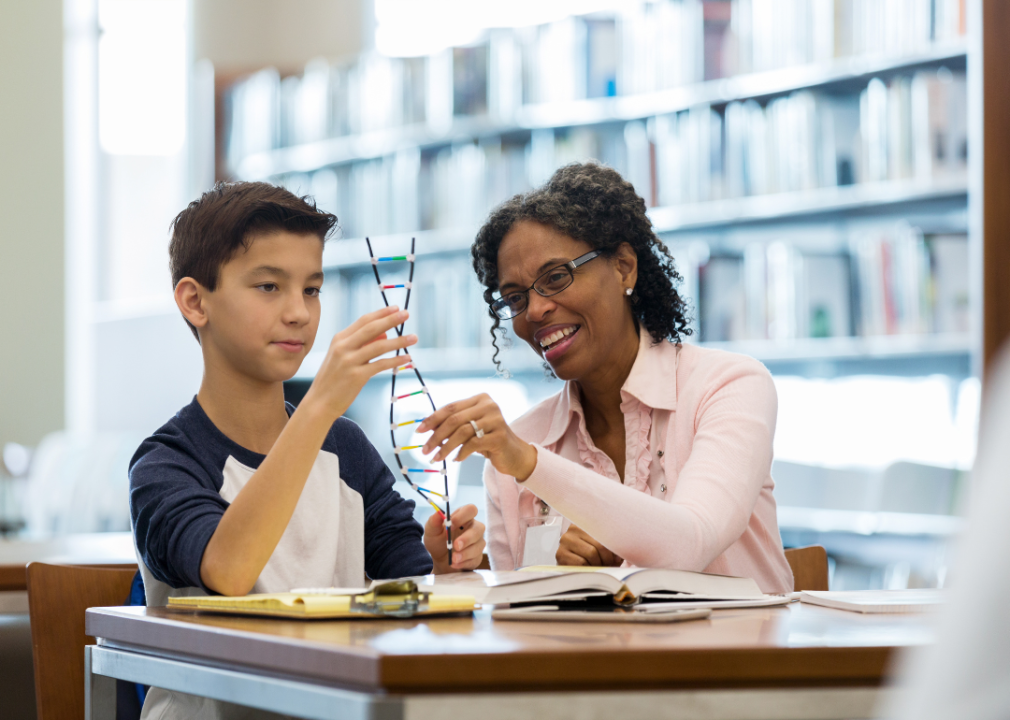 Canva
When done right, tutoring can yield impressive gains for students, effectively moving the average child from the 50th percentile to the 66th in achievement. Customized, one-on-one attention in either in-person or online tutoring sessions helps visual and auditory learners benefit from personalized study plans that align with students' learning styles.
Parents and schools should still research before considering online tutoring services. Education reporting site Chalkbeat found that some online services described as one-on-one may have tutors responding to multiple students simultaneously, which can decrease the quality level and attention each tutor can provide. Some services also have strict policies where tutors can only work with one student at a time.
Story editing by Jeff Inglis. Copy editing by Paris Close. Photo selection by Ania Antecka.
This story originally appeared on Numerade and was produced and distributed in partnership with Stacker Studio.