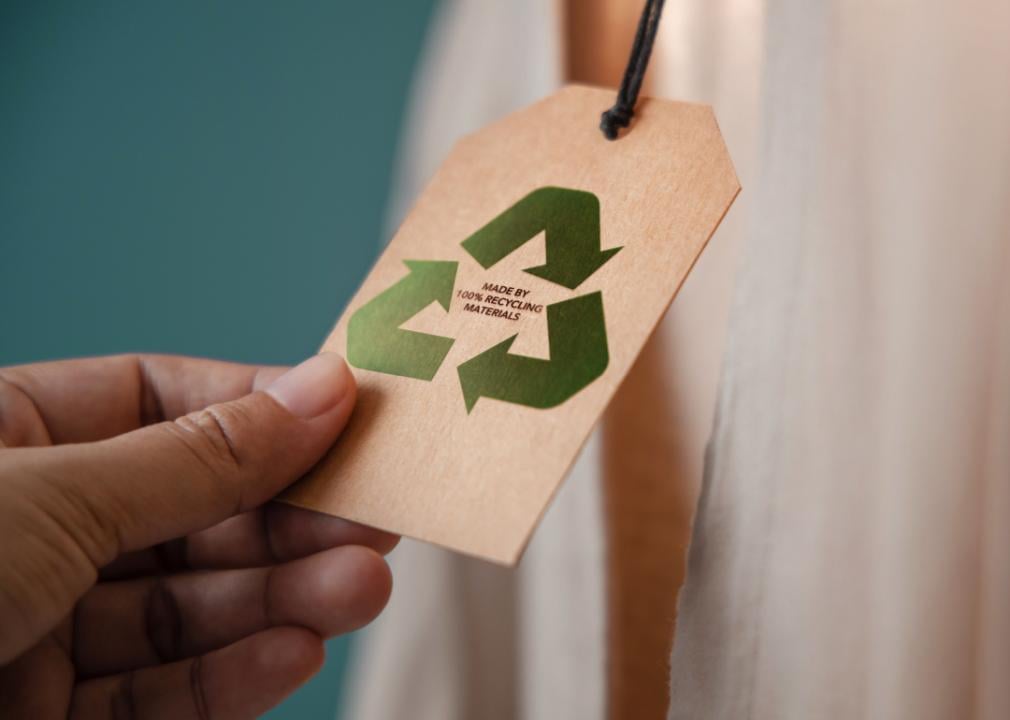 Black Salmon // Shutterstock
Years of disruption—the COVID-19 pandemic, inflation, economic instability, and climate change—are altering people's attitudes toward what they value, what they buy, and what they expect from manufacturers.
Sustainability has become an important metric for many, with half of consumers in a 2021 IBM/National Retail Federation survey saying they'd pay more for sustainable products that benefit the environment and the people creating them.
Companies also say they're on board with sustainability. Nearly all profitable companies agree that becoming environmentally sustainable is a priority and part of their overall business goals, a 2023 Deloitte survey shows.
But while consumers and companies talk a good game, the reality can differ vastly. Flowcode compiled industry research and news reports to analyze environmental sustainability as a priority for consumers and businesses alike.
Fewer than 1 in 3 consumers say that sustainable products made up more than half of their last purchase, the IBM/NRF survey found. Companies are also lagging. The European Commission reported in 2021 that more than 40% of online claims about sustainability amounted to "greenwashing," calling them "exaggerated, false, or deceptive."
The effects of COVID-19 and climate change
Consumer views of sustainable products have shifted more due to COVID-19 pandemic-related supply chain disruptions and climate change. A May 2021 IBM report found that more than 9 in 10 global consumers say COVID-19 affected their views on sustainability.
As manufacturers and retailers redesign their supply chains to prevent future catastrophic disruptions, some integrate sustainability into everyday practices, including responding to consumer demands for more recyclable packaging.
Companies such as Procter & Gamble have revamped package design on Swiffer dusters and Mr. Clean Magic Erasers to eliminate plastic packaging. P&G estimates its efforts have reduced the company's plastic usage by 655 tons per year, according to Waste360. Other efforts focus on making traditionally unrecyclable items recyclable. In May 2023, the company received a patent for a fully recyclable pump dispenser.
Other industry changes include swapping plastic packaging for compostable material, which is often made from certain paper or bioplastics, and replacing unnecessary paper inserts and printing with QR codes that can provide ingredient lists and product directions. Small changes like these could have a massive impact. The consumer products industry produces over 33% of all greenhouse gases, according to an Accenture report released in November 2022.
The combination of pandemic- and climate-related disruption has led to a heightened focus on sustainability. IBM research shows that today's consumers try to incorporate environmental sustainability into their everyday lives. Nearly 3 in 4 carry reusable shopping bags, and 3 in 5 want their values to align with their shopping habits, with 62% willing to change how and what they buy to improve environmental sustainability. More than 60% of consumers said they would pay more for a sustainably packaged product, a February 2023 McKinsey survey shows.
In 2023, the economy may be a more significant factor for people not buying sustainably. Inflation and rising interest rates are affecting consumers' purchasing power, and over half of consumers think sustainable products cost too much compared to nongreen options, according to GfK.
Throughout the consumer products sector, sales growth for sustainable products has outpaced non-sustainable products, making up almost half of all retail sales in consumer product categories. McKinsey found that between 2018 and 2022, sales grew 6.4%, nearly 2 percentage points more than nonsustainable products.
Story editing by Ashleigh Graf and Jeff Inglis. Copy editing by Kristen Wegrzyn.