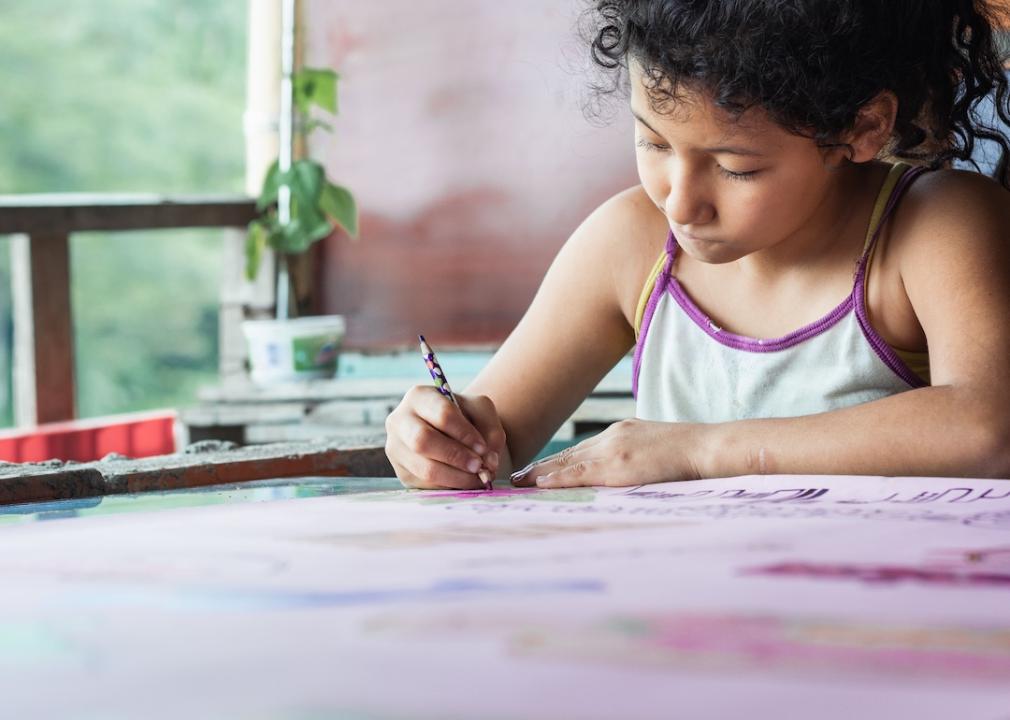 Maurotoro // Shutterstock
As the COVID-19 pandemic saw surges in economic instability, job losses, and rates of mental illness, many individuals and families found themselves experiencing homelessness for the first time. Among those affected were children and youth who, according to researchers at Boston Children's Hospital, make up 59% of Americans experiencing homelessness.
Students who do not have secure housing are particularly likely to struggle in school. In comparison to other peers from low-income families, children and teenagers experiencing homelessness perform less well in school, especially in reading and math. Homelessness can make kids less likely to attend school and limit their access to necessary school supplies and materials. Students who shift from school to school also struggle to keep on track with their learning.
In 2021, President Joe Biden signed the American Rescue Plan into law, which dedicates $800 million to the specific and urgent needs of children and youth experiencing homelessness. These funds are meant to help schools identify youth and children experiencing homelessness, address the challenges of COVID-19 on affected students, and help unhoused kids attend school and fully participate in school activities.
To better understand the effects of this part of the American Rescue Plan, HeyTutor examined Department of Education data to break down federal funding allocations for each state to support education for children or youth who face housing issues. Nationally, this funding represents a tiny portion—just 0.28%—of all federal elementary and secondary education funding.
Where the funds go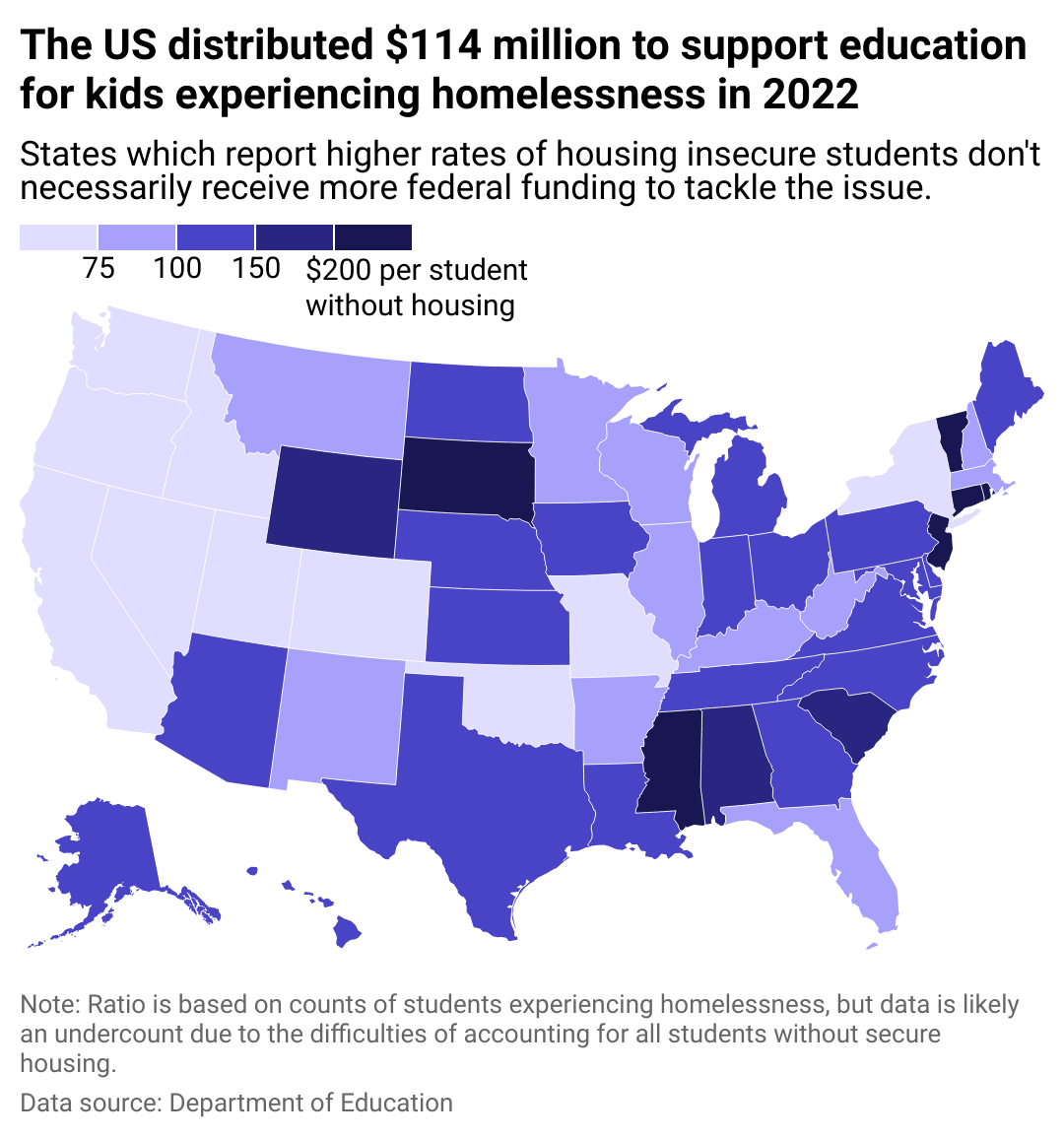 HeyTutor
While Washington D.C., New York, and California have the highest shares of public-school students experiencing homelessness, they do not necessarily receive funding that is commensurate with their high rates when compared with other states.
This data can help illustrate where American Rescue Plan dollars went, but it is notoriously difficult to get an accurate count of student homelessness. In fact, experts and analysts say it's likely that reported rates of student homelessness are lower than the actual numbers.
The American Rescue Plan's funding supplemented money made available under the McKinney-Vento Homeless Assistance Act, originally passed in 1987 and most recently renewed in 2015, which is the most important piece of federal legislation concerning the education of youth experiencing homelessness. These funds are distributed to the states by the Department of Education, and then states distribute the funds to individual school districts. The act requires districts that receive the money to waive enrollment residency requirements, to connect families with health care and housing services, and to provide transportation to affected students.
In California, for example, school districts emphasized the need for liaisons to identify housing-insecure students—a difficult task and the first step to ensuring students receive the support they need. Santa Rita Union School District opened resource centers where liaisons, who have ties to the community, check in with families to identify potentially unhoused families. San Diego County and Monterey County started a hotel voucher program, paying for temporary housing for families. Newport Independent Schools, a district in Kentucky, focused on funding transportation—hiring three vans dedicated specifically to transporting students with frequent address changes to school.
Story editing by Jeff Inglis and Kelly Glass. Copy editing by Tim Bruns.
This story originally appeared on HeyTutor and was produced and distributed in partnership with Stacker Studio.